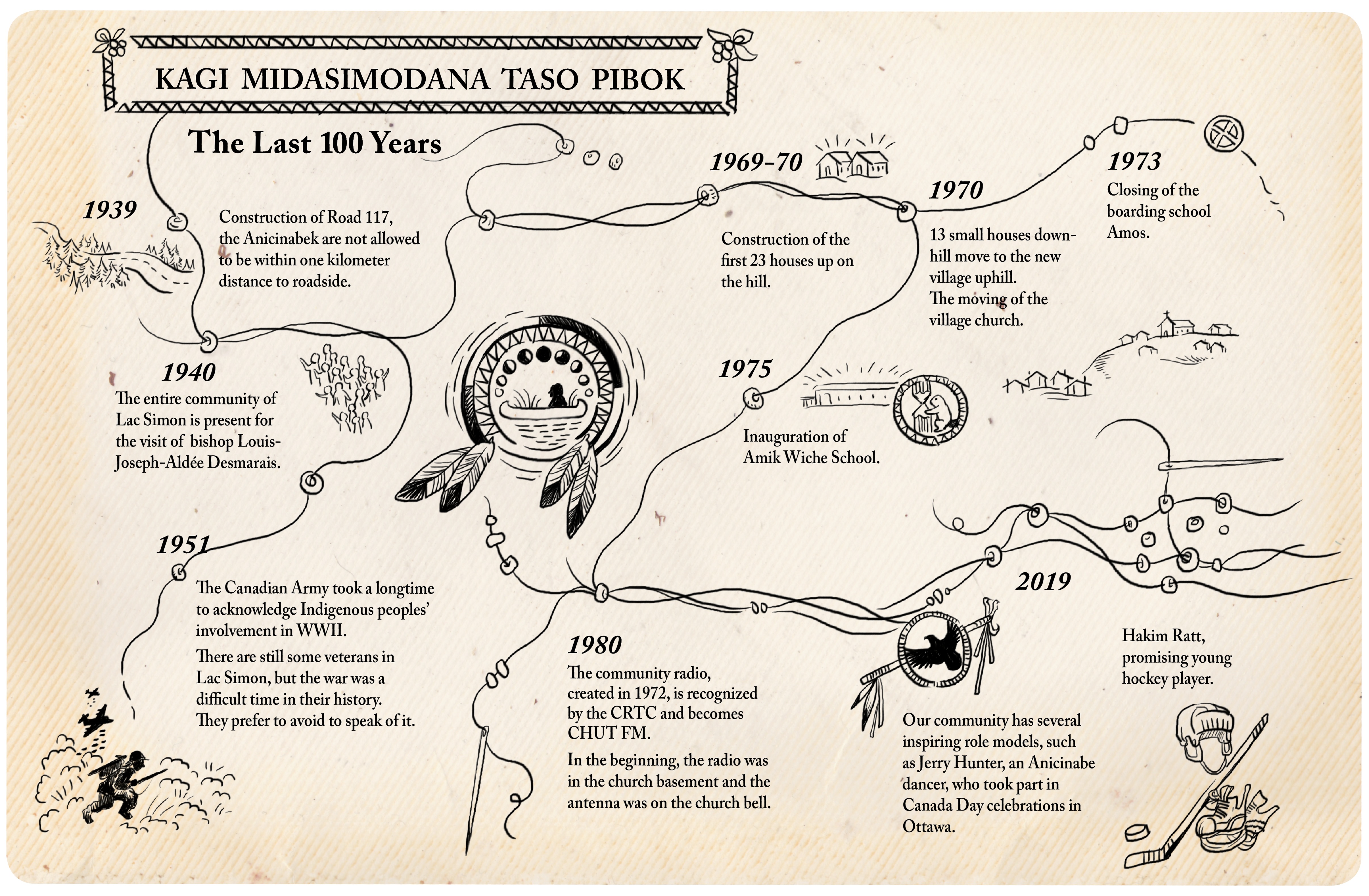 Drawing credits: Han Han li
Kagi midasimodana taso pibok – The Last 100 years
1939 : Construction of Road 117, the Anicinabek are not allowed to be within one kilometer distance ro roadside.
1940 : The entire community of Lac Simon is present for the visit of bishop Louis-Joseph-Aldée Desmarais.
1951 : The Canadian Army took a longtime to acknowledge Indigenous peoples' involvement in WWII. There are still come veterans in Lac Simon, but the war was a difficult time in their history. They prefer to avoid to speak of it.
1969-1970 : Construction of the first 23 houses up on the hill
1970 : 13 small houses down the hill move to the new village uphill. The moving of the village church.
1973 : Closing oh the boarding school Amos
1975 : Inauguration of Amik Wiche School
1980 : The community radio, created in 1972, is recognized by the CRTC and becomes CHUT FM. In the beginning, the radio was in the church basement and the antenna was on the church bell.
2019 : Our community has several inspiring role models, such as Jerry Hunter, an Anicinabe dancer, who took part in Canada Day celebrations in Ottawa. Hakim Ratt, promising young hockey player.