Go back
Note from the Federation of Medical Women of Canada, postcard with a picture of Dr. Maude Abbott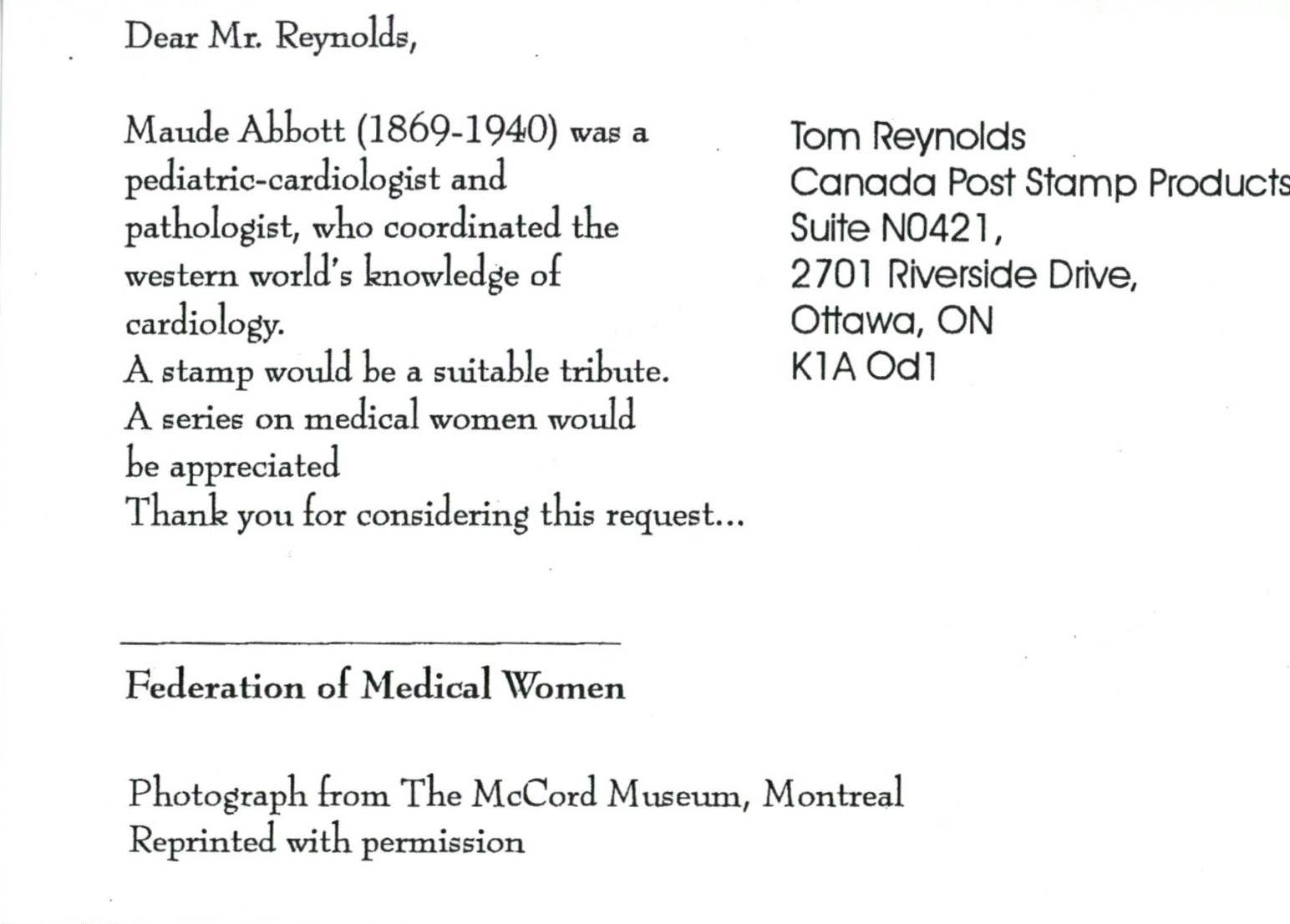 Postcard with a picture of Dr. Maude Abbott. A note is addressed to Tom Reynolds, at Canada Post Stamp Products, asking him to create a stamp in honour of Maude Abbott:
Dear Mr. Reynolds,
Maude Abbott (1869-1940) was a pediatric-cardiologist and pathologist, who coordinated the western world's knowledge of cardiology.
A stamp would be a suitable tribute. A series on medical women would be appreciated.
Thank you for considering this request…
Federation of Medical Women.