Go back
Letter from Dr. William Osler to Maude Abbott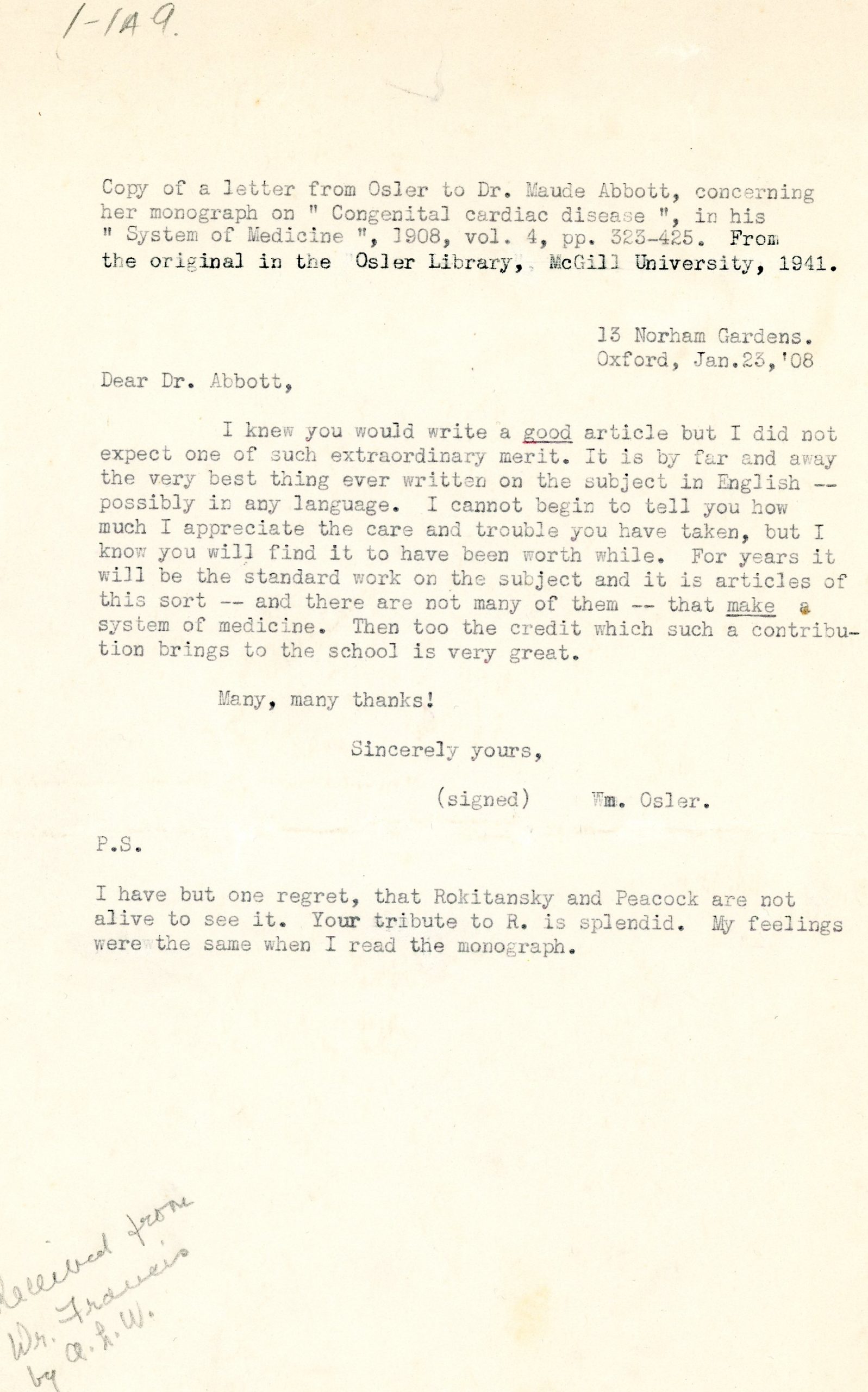 Maude Abbott and Dr. Osler maintained a friendship filled with mutual respect, as is evidenced in this letter sent on January 23, 1908.
13 Norham Gardens.
Oxford, Jan.23, 1908
Dear Dr. Abbott,
I knew you would write a good article but i did not expect one of such extraordinary merit. It is by far and away the very best thing ever written on the subject in English… possibly in any language. I cannot begin to tell you how much i appreciate the care and trouble you have taken, but i know you will find it to have been worth while. For years it will be the standard work on the subject and it is articles of this sort – and there are not many of them – that make a system of medecine. Then too the credit wich such a contribution brings to the school is very great.
Many, many thanks!
Sincerely yours, (signed) Wm Osler.
P.S.
I have but one regret, that Rokitansky and Peacock are not alive to see it. Your tribute to R. is splendid. My feelings were the same when I read the monograph.