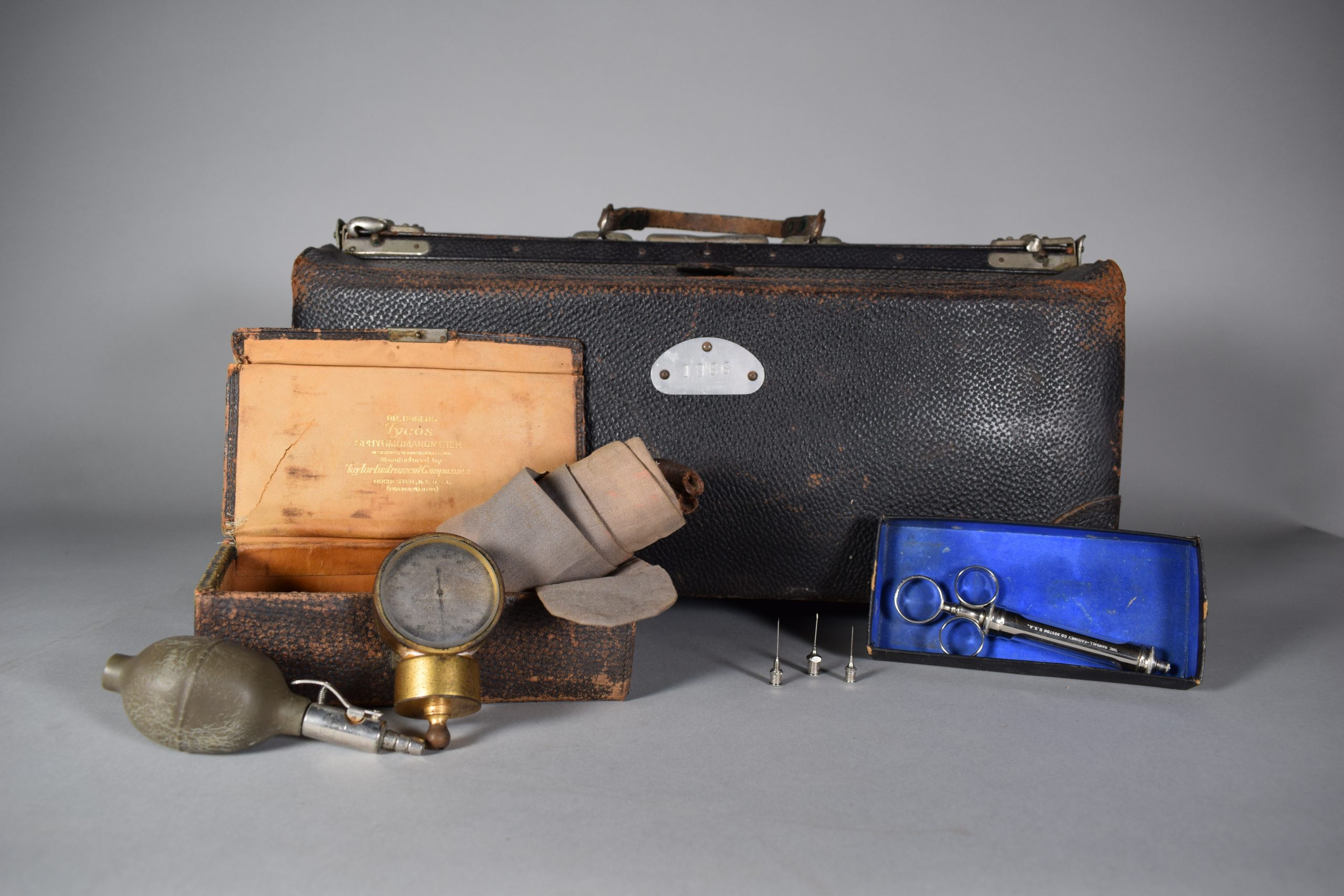 This doctor's bag belonged to Dr. James Mason, a native of Dalesville in the township of Chatham. A graduate of McGill University in Montreal, Dr. Mason practiced in Lachute from 1905 to 1940. The bag is covered with black leather. A small metal plate with the number 1866 is screwed on the front. It contains several instruments and other accessories necessary for the practice of medicine, including a small box, also covered in leather.
This box holds cotton bandages, a blood pressure bulb, a sphygmomanometer and a syringe with needles, and is marked in golden letters: "DR. ROGERS – Tycos – SPHYGMOMANOMETER – M.D. – Manufactured by – Taylor Instrument Companies – Rochester, N.Y. U.S.A. – (Patent Applied For)". The instrument was used to measure blood pressure.
On the right, a black box lined with blue leans against the doctor's bag. This box contains an old syringe made of silver metal with a glass and metal tube and a circular plunger with two rings at the base of the tube. To the left of the syringe box, three silver needles are arranged in the shape of a triangle, with their tips pointing upwards.