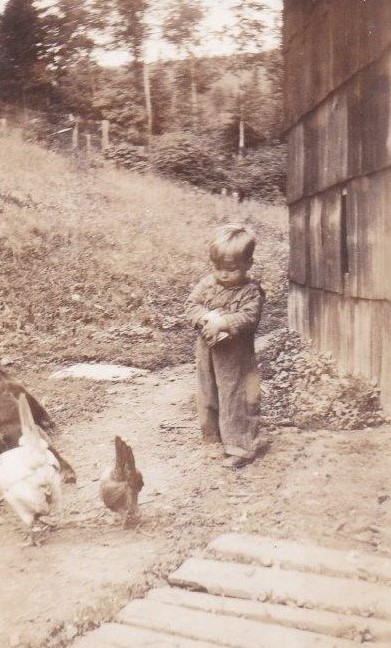 What did children do for fun in the pioneer days?  Children had chores to do from an early age, but there was always time for fun – especially outside.
A popular game children played was "Anti-I-Over" were the children divided into two groups, one on either side of the barn.  The group with the ball threw the ball over the roof.  When the ball was caught, the children would race around the barn to tag members from the other side to claim them for their "team".
Toys were homemade in the pioneer days.  For example, a game of "Cowboys" to catch the "bad guys" was played using pretend guns made of wood.  A spring clothes pin was attached to the wooden gun which held the elastic band "bullets".  Anything was possible with imagination!