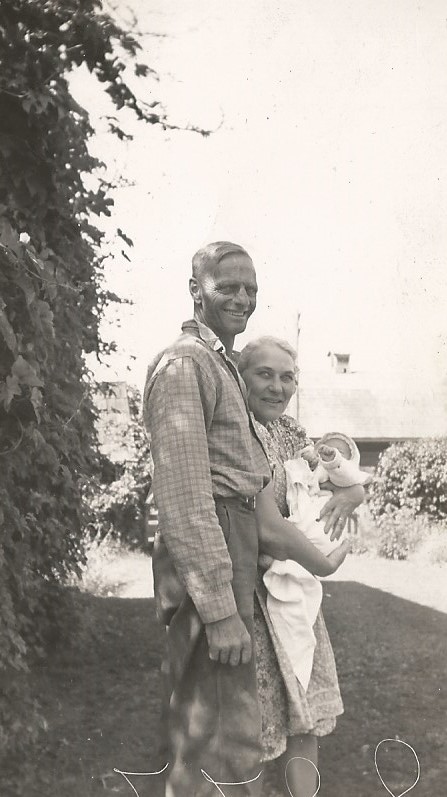 Pete and Elda Catt were married April 14, 1914 by Father Doheny in Lumby's Sacred Heart Church.  The Catholic church was situated near the present day cemetery.  Pete and Elda had five children: Ena, Henry, Joy, Nicki and Ronnie.
The Catt's lived in a large house with four bedrooms, a kitchen, dining room, sitting room, office and a large verandah.  A pump in the kitchen supplied water to the house.
Electricity was added in 1928, along with running water for an indoor bathroom.   The Catt family owned the first refrigerator in Lumby.