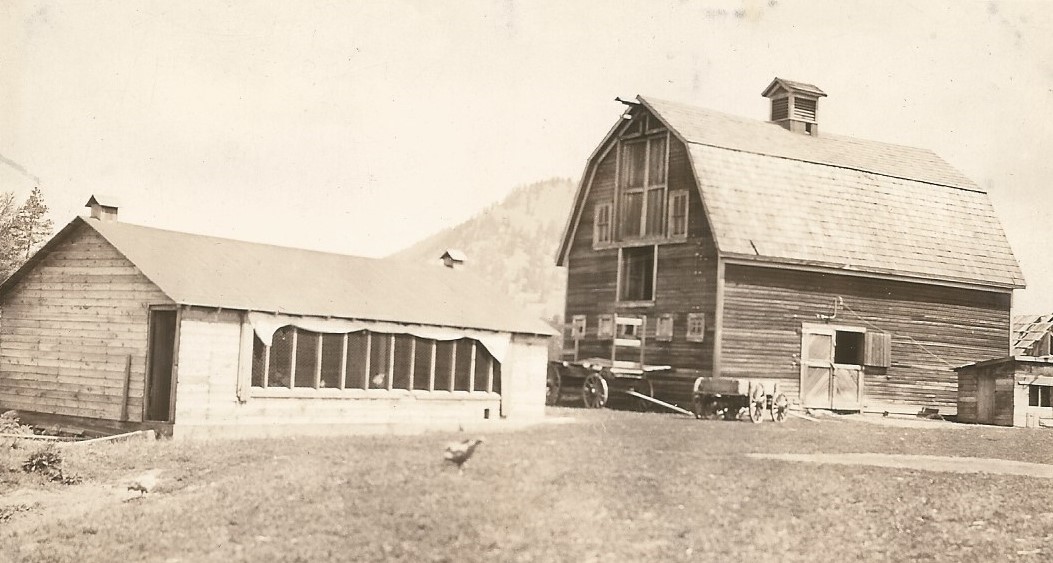 George Henry Catt was a wealthy Englishman who came to Lumby in 1905.  George purchased a 640 acre ranch from Tom Norris.  By the end of 1906, the ranch house was enlarged to 27 rooms.
In the spring of 1907, George sent for his wife, Mrs. Alice Catt.  Mrs. Catt set off from England with all the family furniture, two maids, two tutors (Majors Bardolph and Curwin), her stepdaughter Maud, two daughters (Betty age 17 and Rachel Age 8) and two sons, Noel and Joe.
Can you imagine how different Lumby was from Victorian England?  Mrs. Catt was not impressed with Lumby.  By 1909, the family had returned to England, leaving Pete behind to run the ranch.
The 27 room George Catt residence was demolished in the early 1940's.