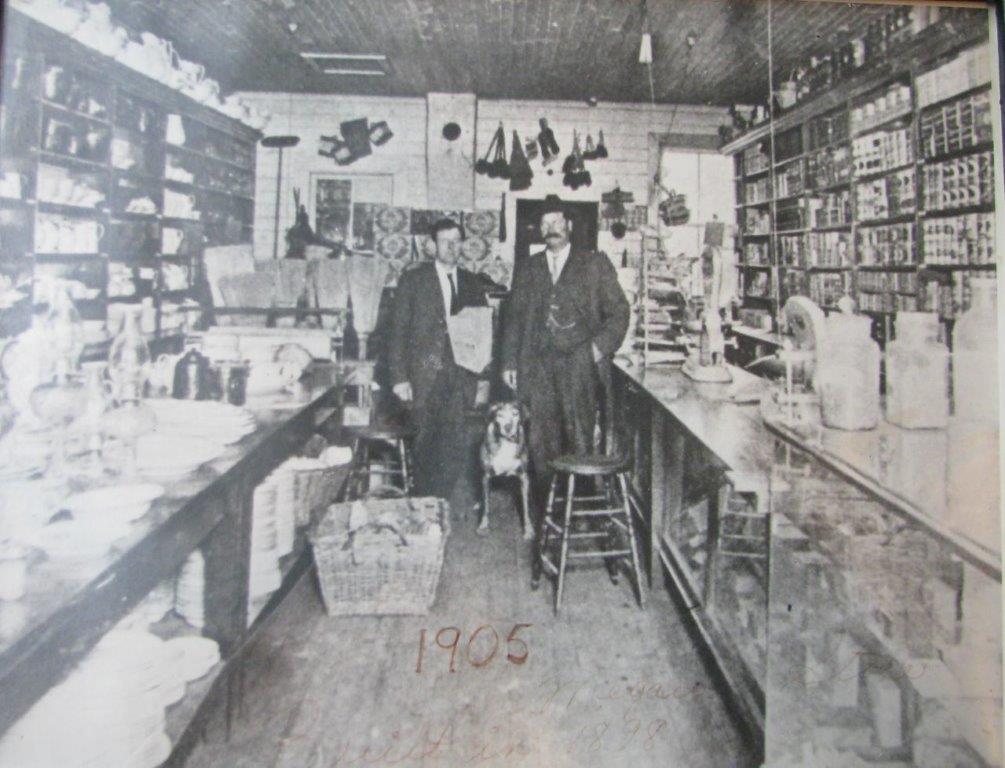 Lumby Historians Collection
The general store owned by W.R. Megaw was built in 1898.  Will Shields came west to manage the store for Mr. Megaw.
In 1910, Shields bought the general store and founded Shields & Co. with J.T. Bardolph and Cleophas Quesnel as partners.  The deal included the entire town block.  Shields donated some of his land to build the Primary School.
In 1912, Shields built a new store on the main street of Lumby.  This store burned to the ground in 1936 and was replaced by a brick building.  This building is still standing in Lumby today.