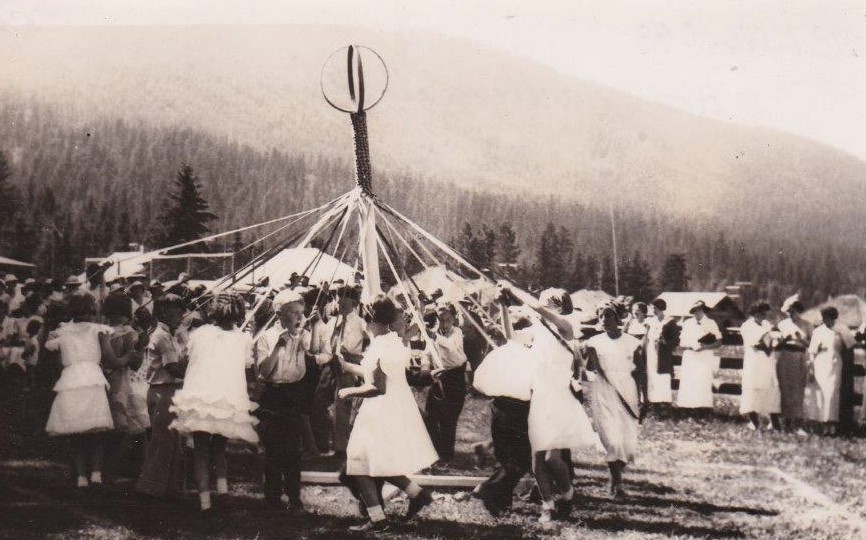 The highlight of the May Day celebrations was the May Pole Dance.  The children gathered around the May Pole and began dancing in a circle, weaving the ribbons.
Everyone took part in Lumby's May 24th celebrations.  First, the school voted for the queen and her entourage.   Before the big day, the children practiced the may pole dance because it really did take practice to weave the ribbons in an even pattern.
On the big day, there was a parade down main street and ice cream and strawberries were served in the community hall.  Hot dogs and soft drinks were served at a stand.  The men played ball games and competed in logging events.  The women held craft and bake sales.
May Day was sponsored by the Women's Institute.  Rhea Quesnel was Lumby's first May Queen in 1913.