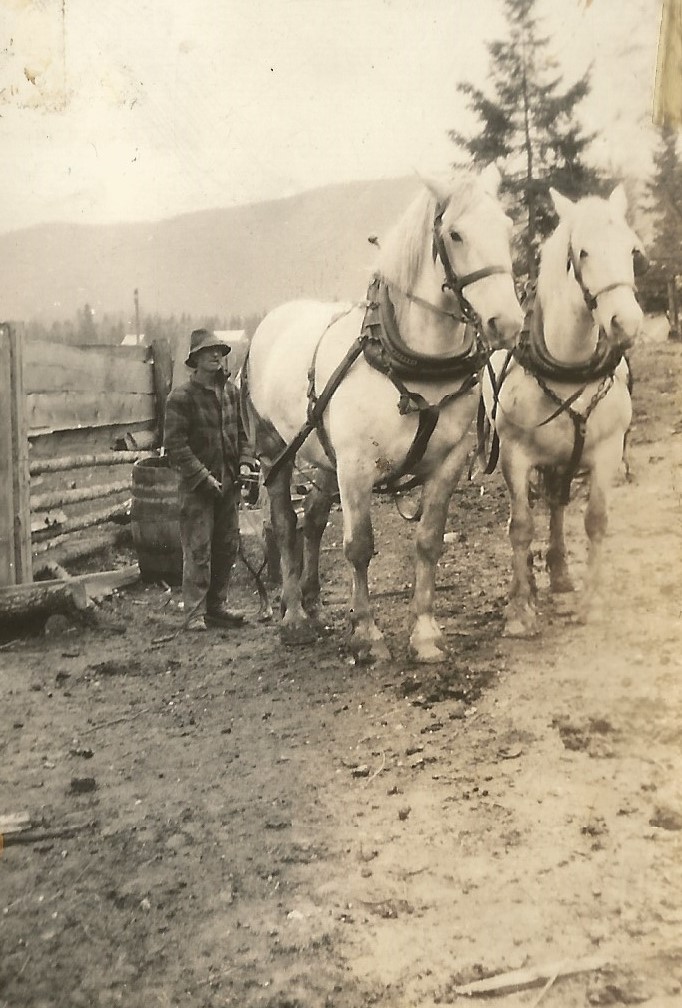 Joseph LeBlanc Jr. loved horses.   Throughout his lifetime, Joseph's horses would win many prizes at the Lumby and Armstrong Fall Fairs.
In 1928, Joseph purchased a Percheron stallion for $10,000.00.   What a huge amount of money to pay for a horse in 1928!
For Joseph, it was a good investment because good quality work horses were in high demand to pull newly invented plows and mowers.  Many a farmer in Lumby would benefit from a Percheron horse raised by Joseph LeBlanc.