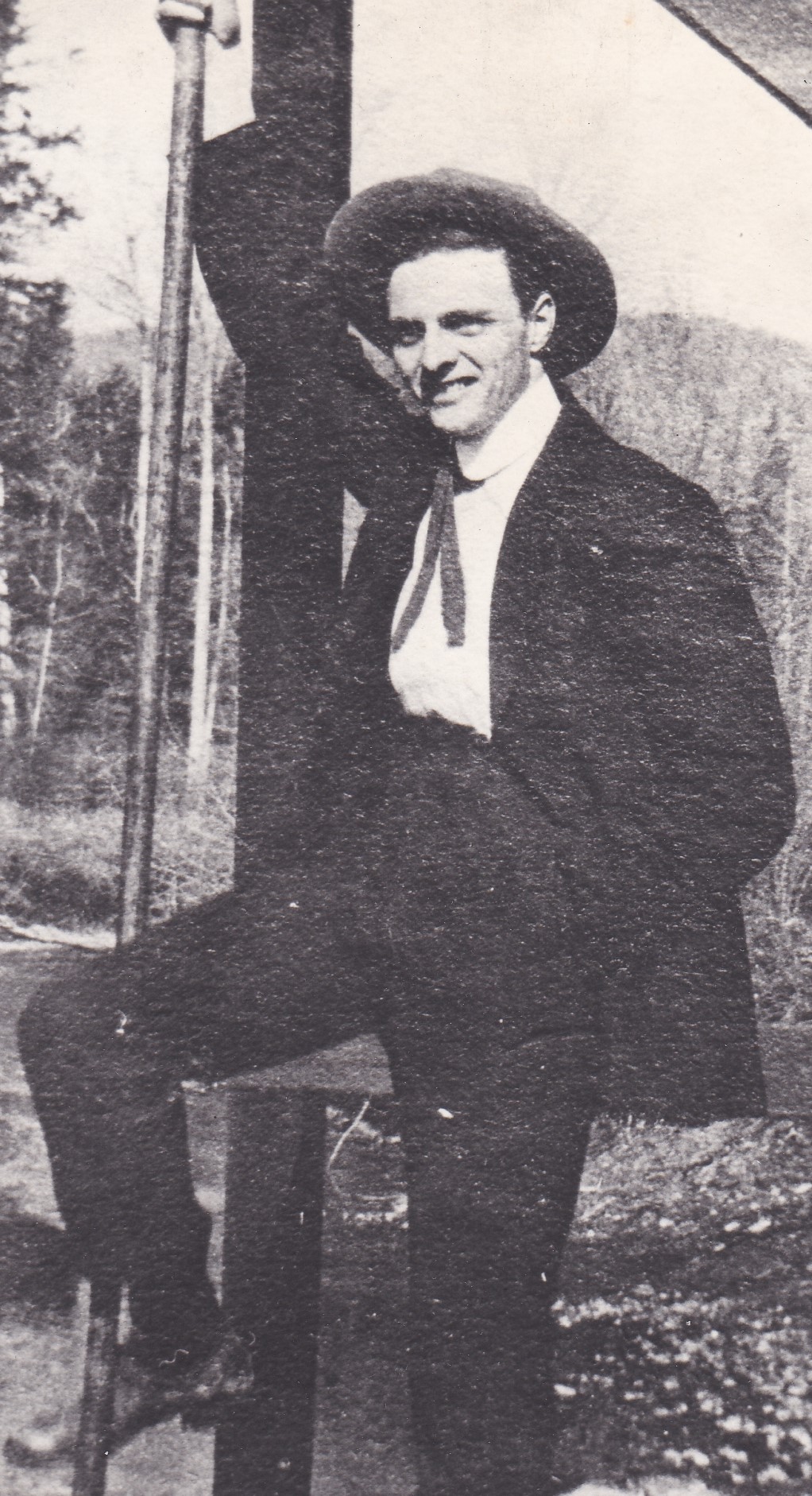 Lumby Historians Collection
Hugh Charles "Pete" Catt and his twin brother George Clifford Catt were born February 12, 1887 in Spetisford, Dorset, England.
Pete Catt became Lumby's First Magistrate in 1912 and often held court on his farm.  Sometimes from the seat of his tractor!
Pete once levied a fine of $21.50 to a Lumby farmer whose dog had killed some sheep.  As the farmer wasn't able to pay the fine, the farmer asked Pete to pay the fine for him.  Being a generous fellow, Pete paid the fine, but that debt was never repaid!