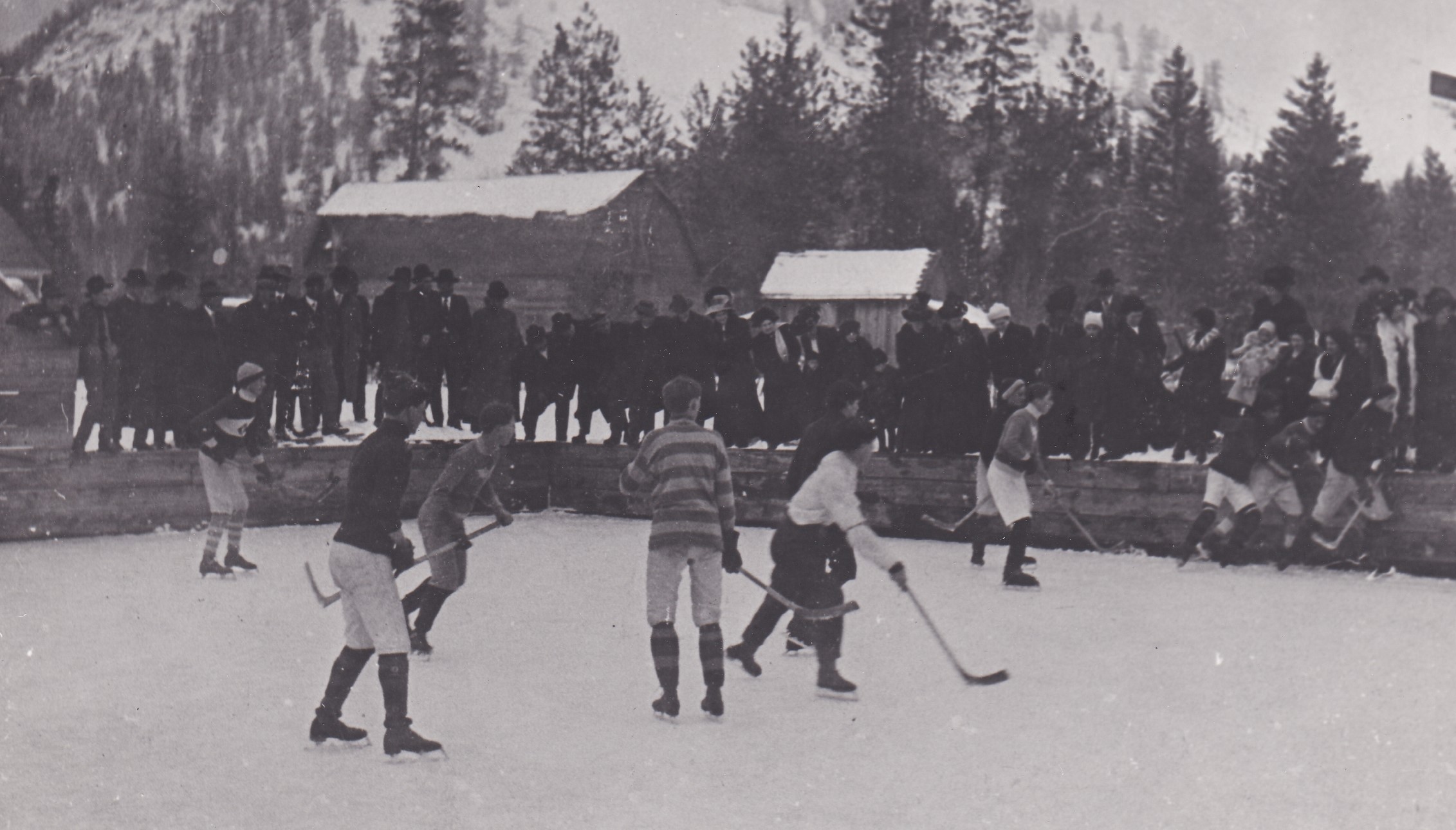 Hector LeBlanc Collection
As you can see in the image, hockey gear was way different from now.  They don't have helmets or fiberglass sticks.  The skates look a lot different and they have no shoulder gear or chest protection.
In 1912, a new pair of skates cost just $6.00.  Used skates were much cheaper but hard to find.  Anyone could play hockey and any number of players could be on the ice at the same time.
In the 1901 T. Eaton Co. catalogue, serious hockey players could look their best in an all wool, imported cashmere hockey jersey for only $1.50.  Striped jerseys were the most popular.
While there were lots of horses in Charlie Christien's livery stable (building in the background), it was a challenge to keep the natural sheet of ice clear of snow with only horses and a snow scoop.