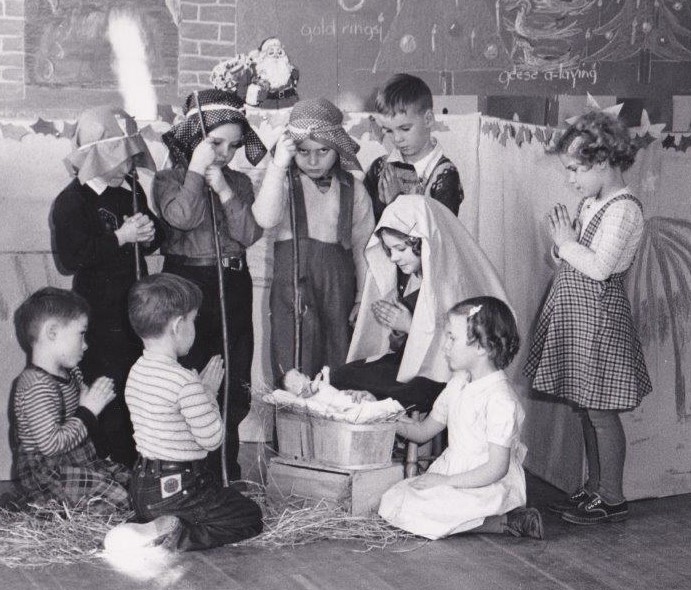 Back row: left to right: Herman DeWilt, Charlie Fisher, Ken Bengston, Robert Pointer.  Front row: left to right: Mickey Funk, Harley Humphries, Diane Alm, Sue Inglis and Eunice Hauer.
Most children in school took part in the much anticipated Christmas concert.
In the early days, almost everyone in Lumby attended the school's annual Christmas Concert.  Every child had a role in the concert and many weeks were spent practicing and preparing for the big event.  At the end of the concert, Santa Claus would appear with a gunny sack full of small presents for each child.
The Christmas concert was just the start of the pioneer family's annual social life. Parents and children looked forward to the changing seasons that would bring other school events such as picnics, box socials, May Day celebrations and Sports Day.