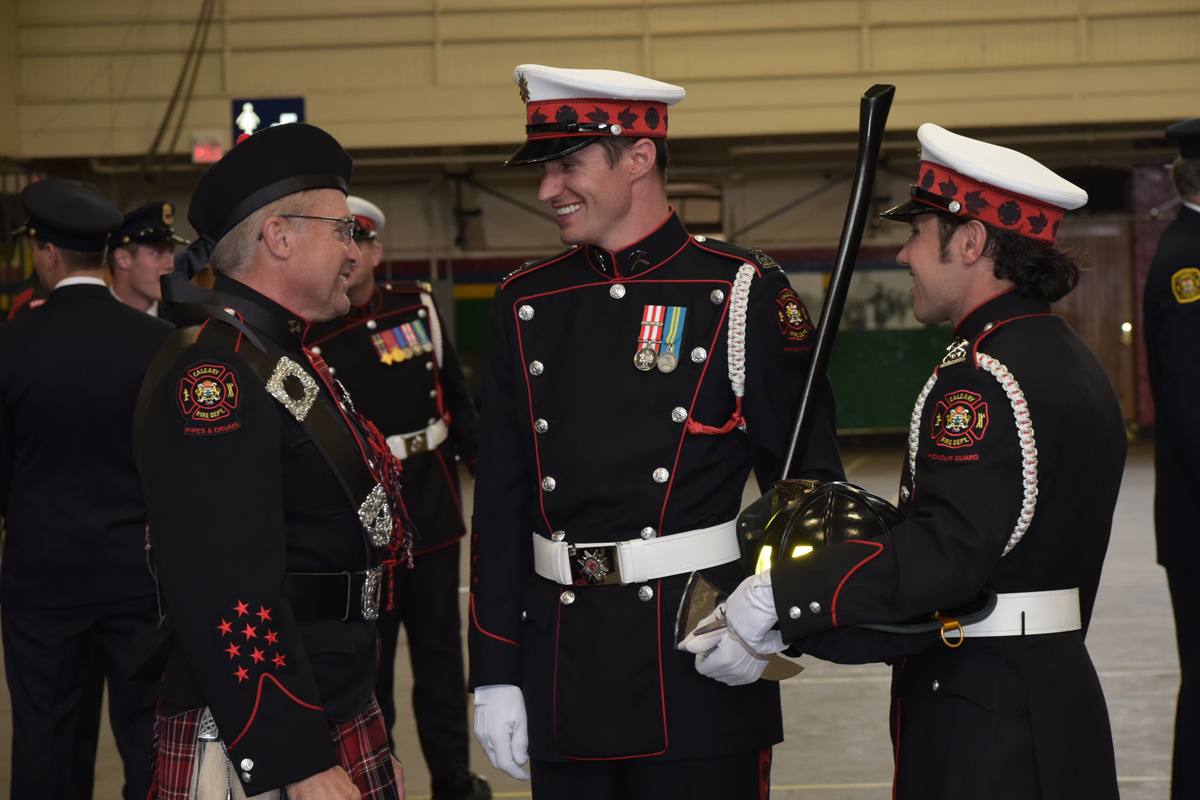 Honour Guard at gathering
September 2015
FMC Collection, DSC_1274
The annual Fallen Firefighters Memorial begins with a gathering at Mewata Armories, celebrating the department's new recruits and handing out Challenge Coins to new members in front of their peers. The event also allows members of the department to catch up away from the floor. The social side of the Honour Guard is something all members appreciate, but is rarely seen in public.