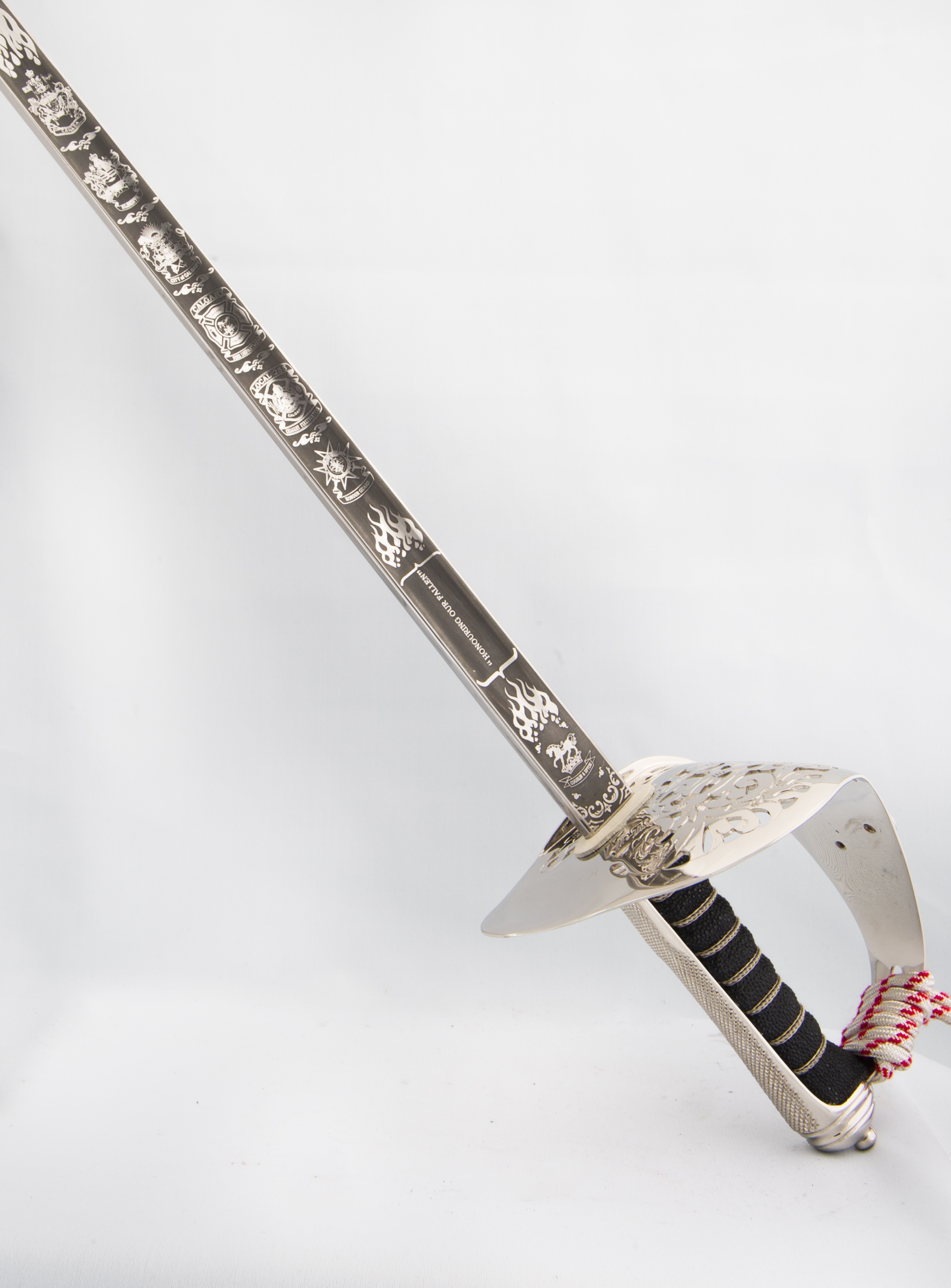 Honour Guard sword and departmental insignia
2016
FMC Collection, Ceremonial003
The Honour Guard has a range of ceremonial objects for use during duties. For official memorials and commemorations, axes and swords are carried. These recall the history of the Honour Guard, dating back to the armed forces and early fire department. Specifically, the sword links the military aspects of the Guard to the present day in ceremonial fashion.
The swords are engraved on one side with the insignia of the Honour Guard, the Fire Department, IAFF Local 255, and local and national coats of arms. These insignia are a reminder of the range of groups that the Guard represents and remembers.