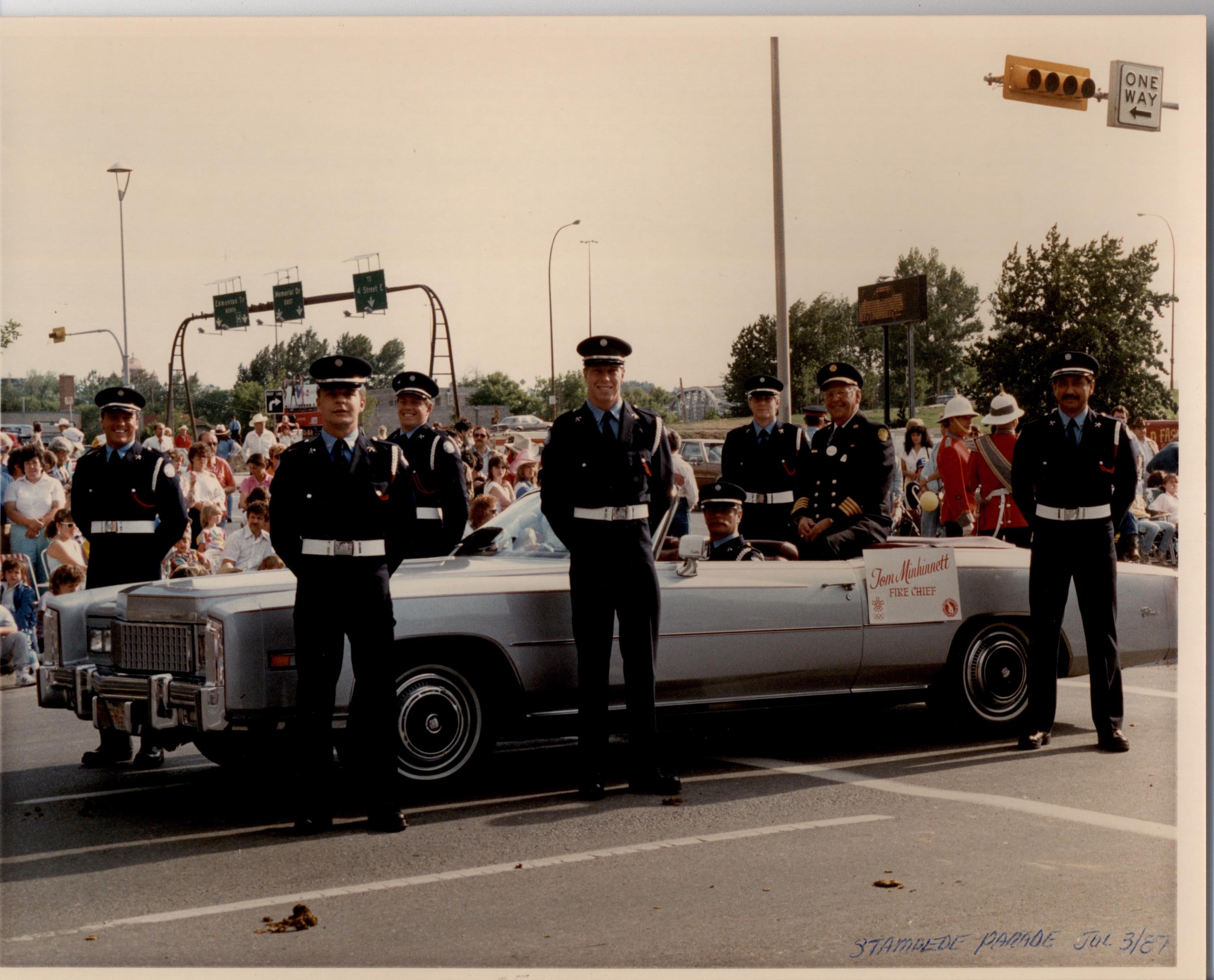 1987 Calgary Stampede
July 5th 1987
FMC Collection, Choppe008
One of the prime duties of the Guard during the 1987 Stampede was to accompany Fire Chief Tom Minihinnett. They marched in front of thousands of citizens on the way to the Stampede grounds, meaning their dress and footwork had to be perfect! The parade brings all parts of Calgary's community together in a celebration of the city, including those who protect and serve the public.