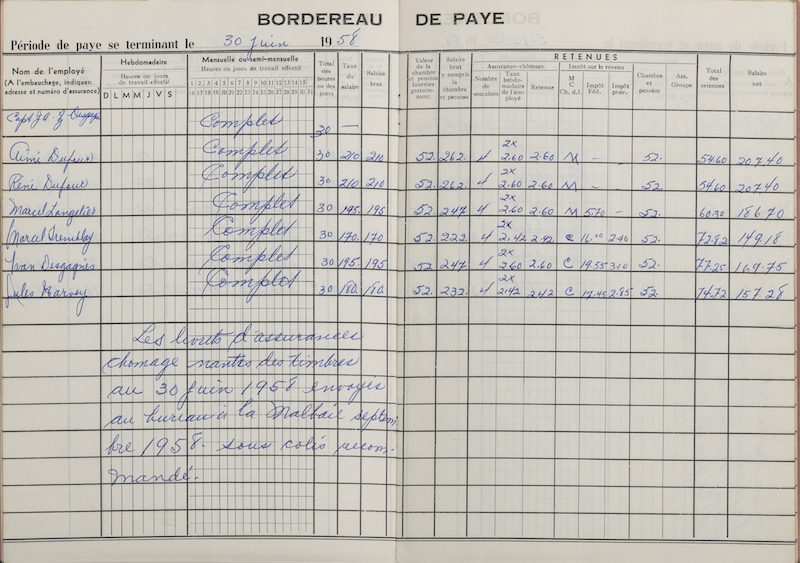 A pay slip belonging to the crew members of the Mont Ste-Marie schooner, June 1958.
Source: collection of the Musée maritime de Charlevoix, J.A.Z. Desgagnés collection
This pay slip tells us about the average wage of sailors in the late 1950s. Monthly wages aboard the Mont Ste-Marie varied between $222 and $262. At the time, Captain J.A.Z. Desgagnés was sailing with his son Yvan.