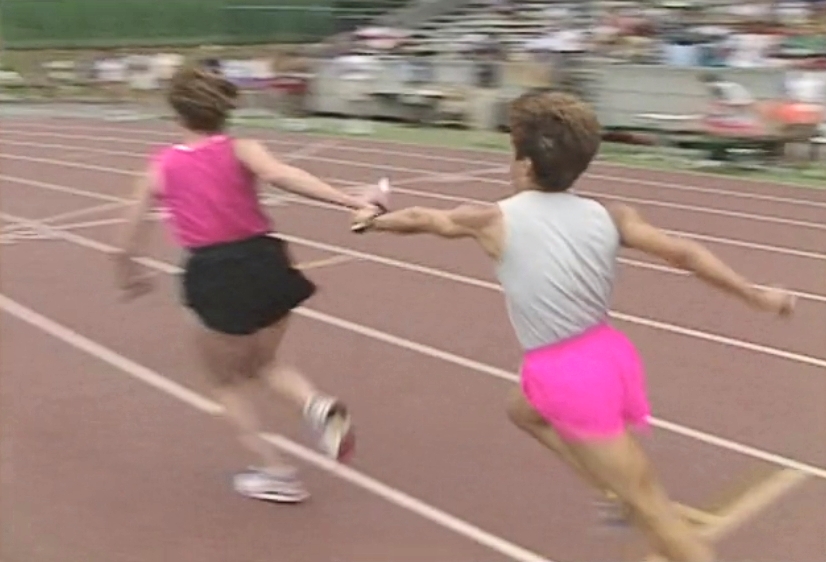 Credit: Forward Focus Productions Ltd.
Source: Mary Anne McEwen fonds. Crista Dahl Media Library & Archive, VIVO Media Arts Centre, Vancouver, Canada.
[1] "Track and Field", Celebration '90 Gay Games III & Cultural Festival Official Program, Metropolitan Vancouver Athletic and Arts Association (Vancouver, Canada) 1990.
Track and field events were held at Swanguard Stadium in Central Park, Burnaby between August 6 to 10. Over 720 participants from seven countries registered to compete in 17 events including the 4 x 100m relay. Events were categorized by age and sex with over eight age groups ranging from 19 to 64 years. Over 30% of participants were women. [1]