Go back
Volunteer Sign-up at the Pep Rally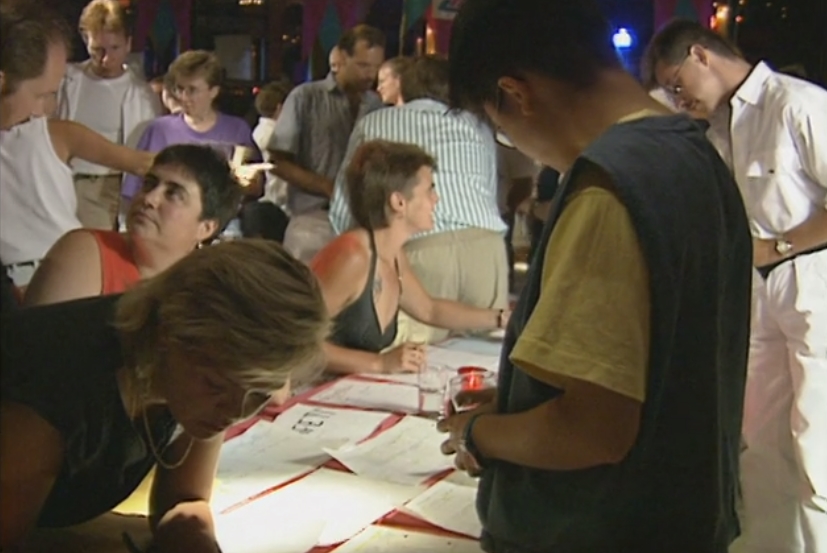 Celebration '90 Pep Rally. Commodore Ballroom, Vancouver, Canada. July 21, 1990.
Credit: Forward Focus Productions Ltd.
Source: Mary Anne McEwen fonds. Crista Dahl Media Library and Archive, VIVO Media Arts Centre, Vancouver, Canada.
Staff and board signing  up new volunteers at a recruitment drive and pep rally at the Commodore Ballroom, 21 July 1990.