Go back
The Celebration '90 Festival Chorus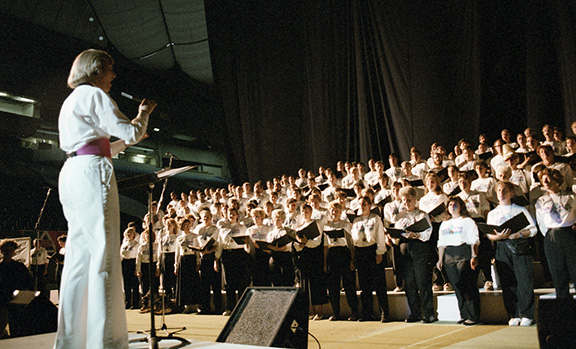 Credit: Forward Focus Productions Ltd.
Source: Mary Anne McEwen fonds. Crista Dahl Media Library and Archive, VIVO Media Arts Centre, Vancouver, Canada.
Over 70 members of the Celebration '90 Festival Chorus, in uniform black pants and white shirts, are assembled on a tiered riser on the stage at B.C. Place Stadium.  Carole White conducts their vocal performance at the Closing Ceremonies.