Go back
MP Svend Robinson at the 1983 Gay/Lesbian Pride Parade Festival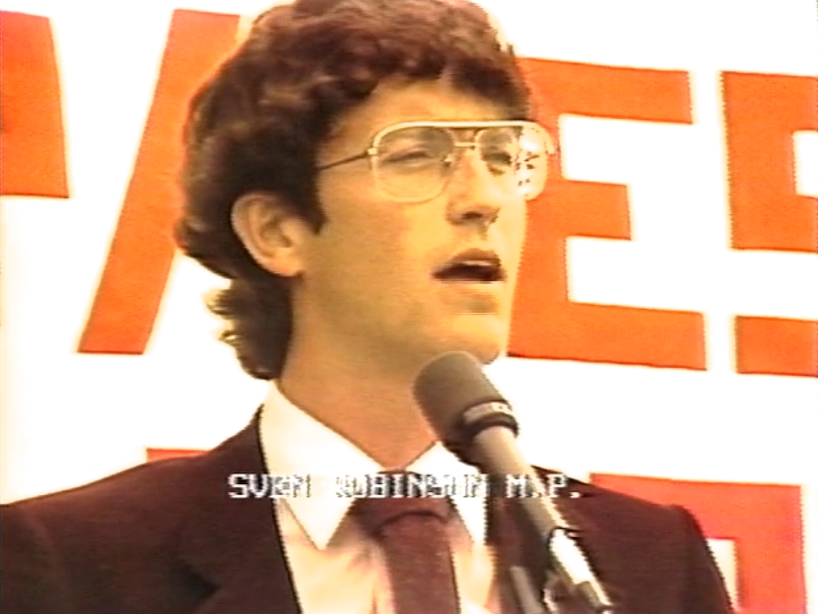 Credit: Gayblevision. Episode 40, aired October 3, 1983. Executive Producer, Barry Spillman.
Source: Gayblevision fond. Crista Dahl Media Library and Archive, VIVO Media Arts Centre, Vancouver, Canada.
Member of Parliament, Svend Robinson, speaks to the crowd at the 1983 Vancouver Gay/Lesbian Pride Parade Festival in support of a Gay Games for the city.