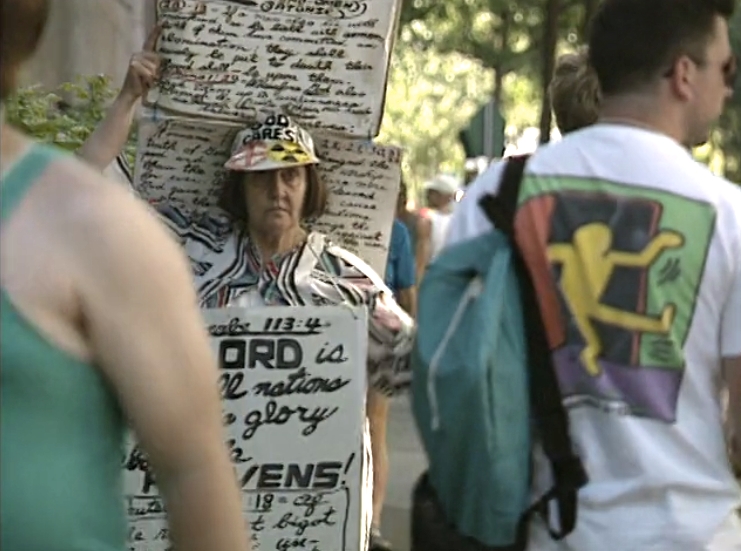 Credit: Forward Focus Productions Ltd.
Source: Mary Anne McEwen fonds. Crista Dahl Media Library and Archive, VIVO Media Arts Centre, Vancouver, Canada.
A woman wearing several poster boards with hand-written biblical passages on them moves through a crowd of Gay Games registrants on a tree covered street in the West End of Vancouver. August 6, 1990.
Omnipresent during Celebration '90, this protester was captured on video at the Pride Parade, outside the Orpheum Theatre during Gayla! and on West End streets.