Go back
Performance of Cell Block Tango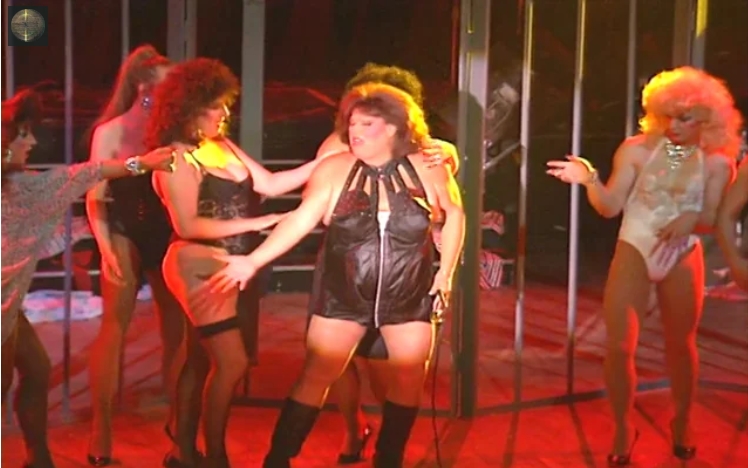 Credit: Forward Focus Productions Ltd.
Source: Mary Anne McEwen fonds. Crista Dahl Media Library and Archive, VIVO Media Arts Centre, Vancouver, Canada.
Rusty Ryan and Company performing "Cell Block Tango" at the Commodore Ballroom as part of Phantasia! The company includes members of Toronto's The Imposters, Miss Gay Vancouver Sushi Bar and others.