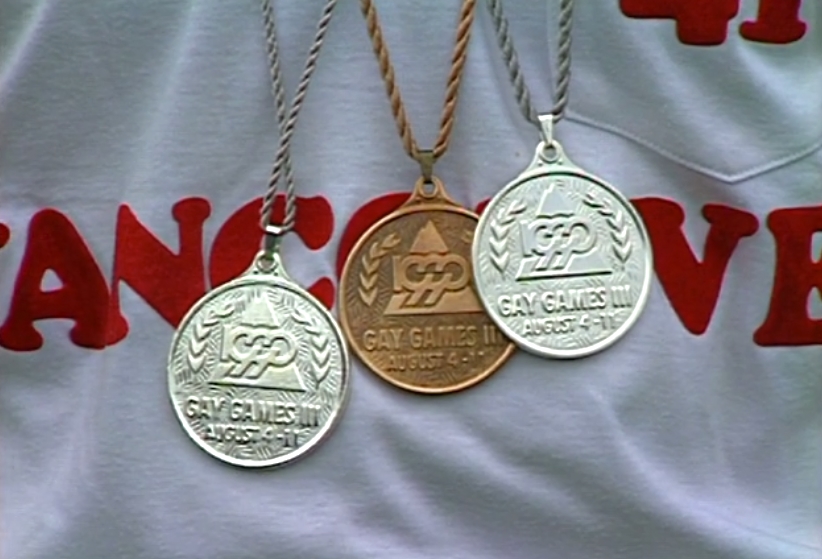 Credit: Forward Focus Productions Ltd.
Source: Mary Anne McEwen fonds. Crista Dahl Media Library and Archive, VIVO Media Arts Centre, Vancouver, Canada.
Close up of Gay Games III medals won, and being worn by,Vancouver track athlete, Erik Graff, at  Swanguard Stadium, Burnaby.
Graff served as Captain of Team Vancouver's mixed track team for Gay Games I in 1982. Medals were designed by Marie Belmont.