Go back
Lesbian and Gay Bands of America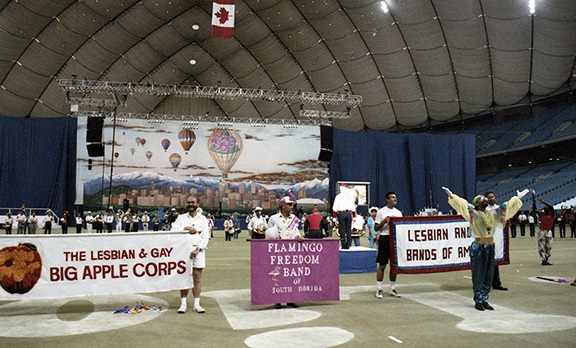 Credit: Forward Focus Productions Ltd.
Source: Mary Anne McEwen fonds. Crista Dahl Media Library and Archive, VIVO Media Arts Centre, Vancouver, Canada.
The Lesbian and Gay Bands of America perform on the floor of B.C. Place Stadium at the Closing Ceremonies. Banners for the Lesbian and Gay Big Apple Corps and the Flamingo Freedom Band dominate the foreground.