Go back
City Swing Band at Swing '90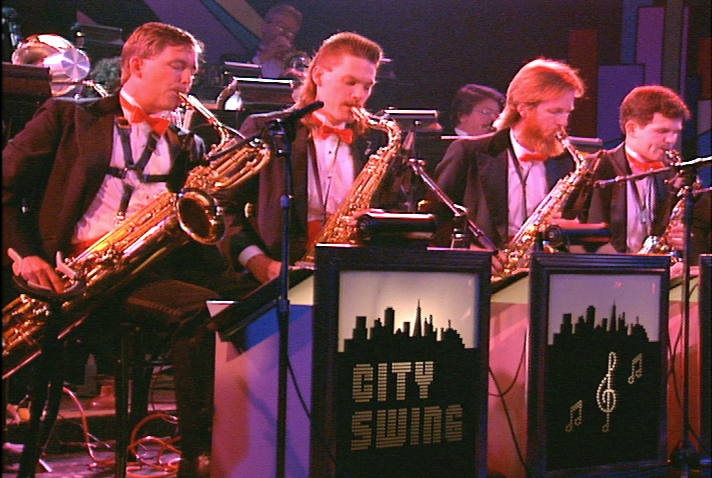 Swing '90. Commodore Ballroom, Vancouver, Canada. August 6, 1990.
Credit: Forward Focus Productions Ltd.
Source: Mary Anne McEwen fonds. Crista Dahl Media Library & Archive, VIVO Media Arts Centre, Vancouver, Canada.
Four musicians in the brass section of the 18-piece big band group, City Swing Band,  at Swing '90 at the Commodore Ballroom, August 6, 1990.
City Swing Band performed with vocalist Gail Wilson, the San Francisco Tap Troupe, Company L.A., and the Vancouver Men's Chorus.