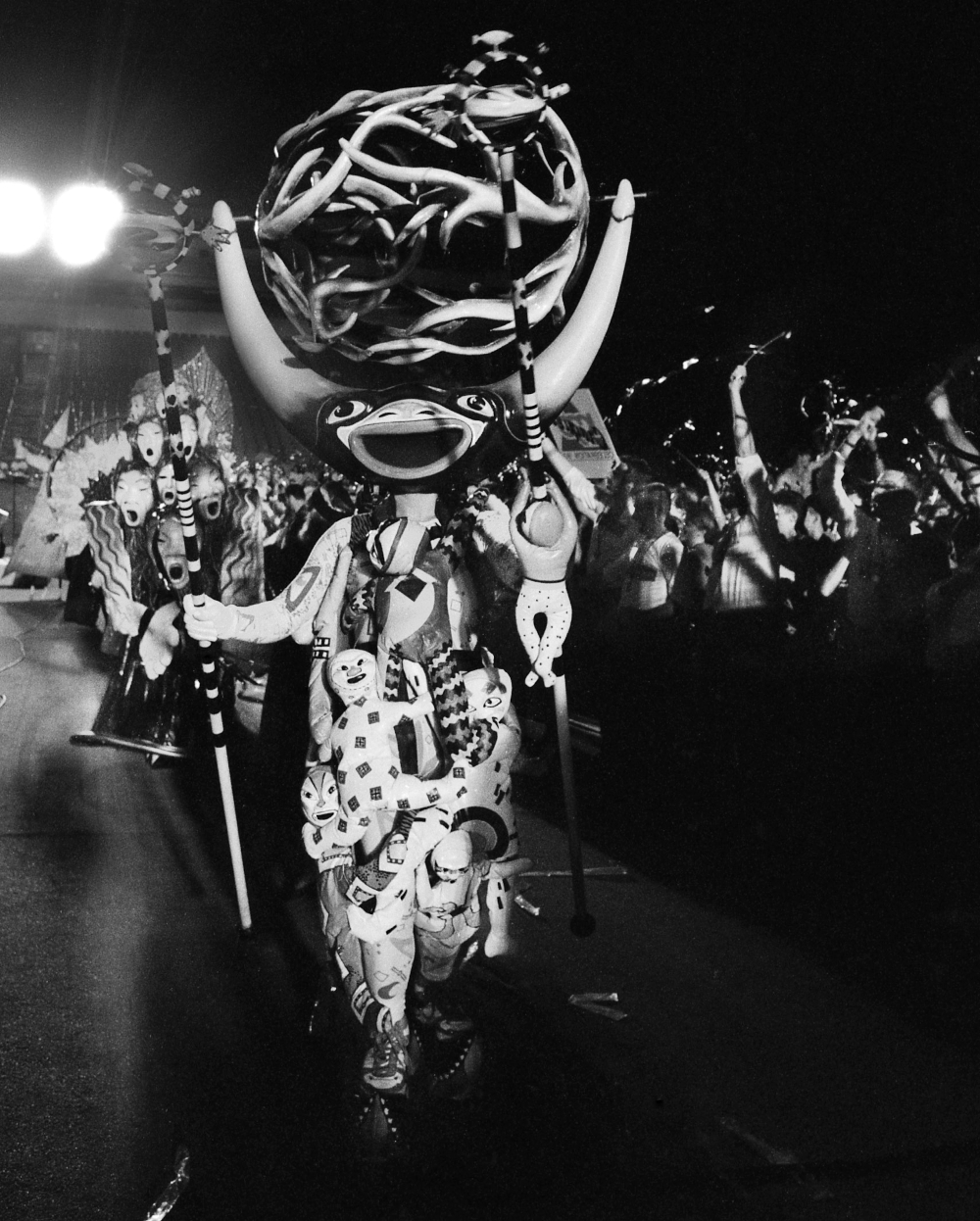 Photographer: unknown.
Source: Mary Anne McEwen fonds. Crista Dahl Media Library & Archive, VIVO Media Arts Centre, Vancouver, Canada.
Black and white photo of a character in the Carnaval! fantasy parade. The patterned costume has several three-dimensional baby-sized fabric dolls attached to it. The character has a decorated staff in each hand. One has a baby-sized wood doll clinging to it. The character wears a glossy, painted, wooden mask. It has a wide, open smile and long horns with a large orb-shaped "crown" comprised of intertwining curved branch-like structures between them.