Go back
Machine No. 1 and Machine No. 2 at the Saint-Jérôme mill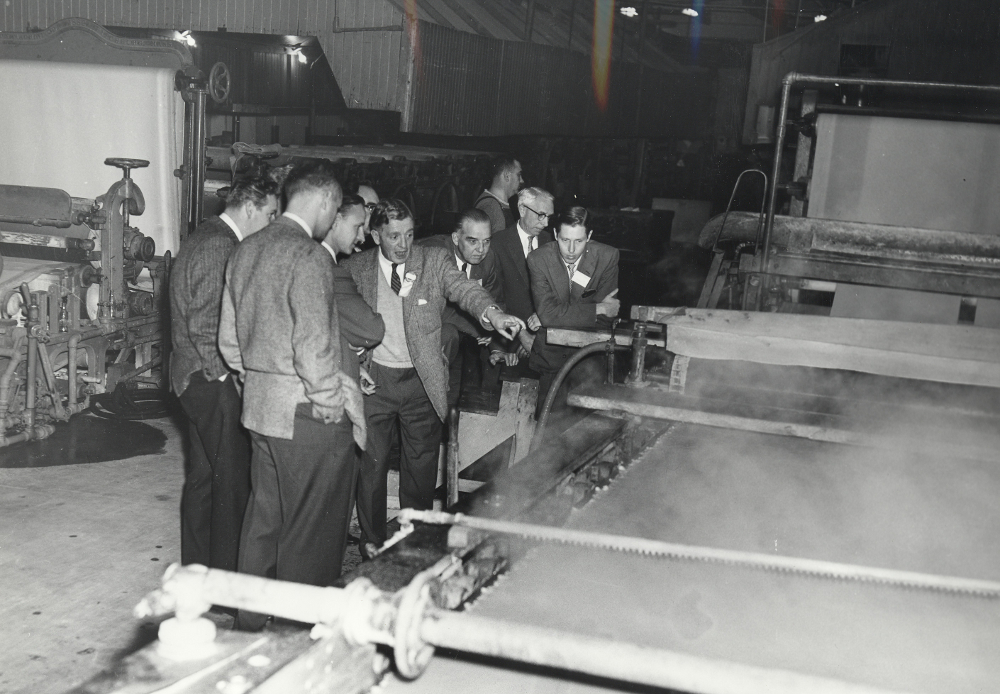 Provenance : Société d'histoire de la Rivière-du-Nord, Rolland Company Fonds
Call number : P001, S06, SS06, D08, P01
Photographer : Unknown
Date : After 1905
Machine No. 1 (at left in the photo) was installed at the Saint-Jérôme mill in 1883. In 1945, its daily output was 5,465 pounds of paper. It was mothballed in 1956, with the more efficient Machine No. 7 slated to be installed.
Machine No. 2 began operating in 1886. Its daily output was 11,965 pounds of paper, or more than double that of No. 1. It ceased operating in 1965 after Machine No. 8 was installed.
This is the only known photograph showing both the No. 1 and No. 2 machines.