Go back
Salvaging Clothes for the Poor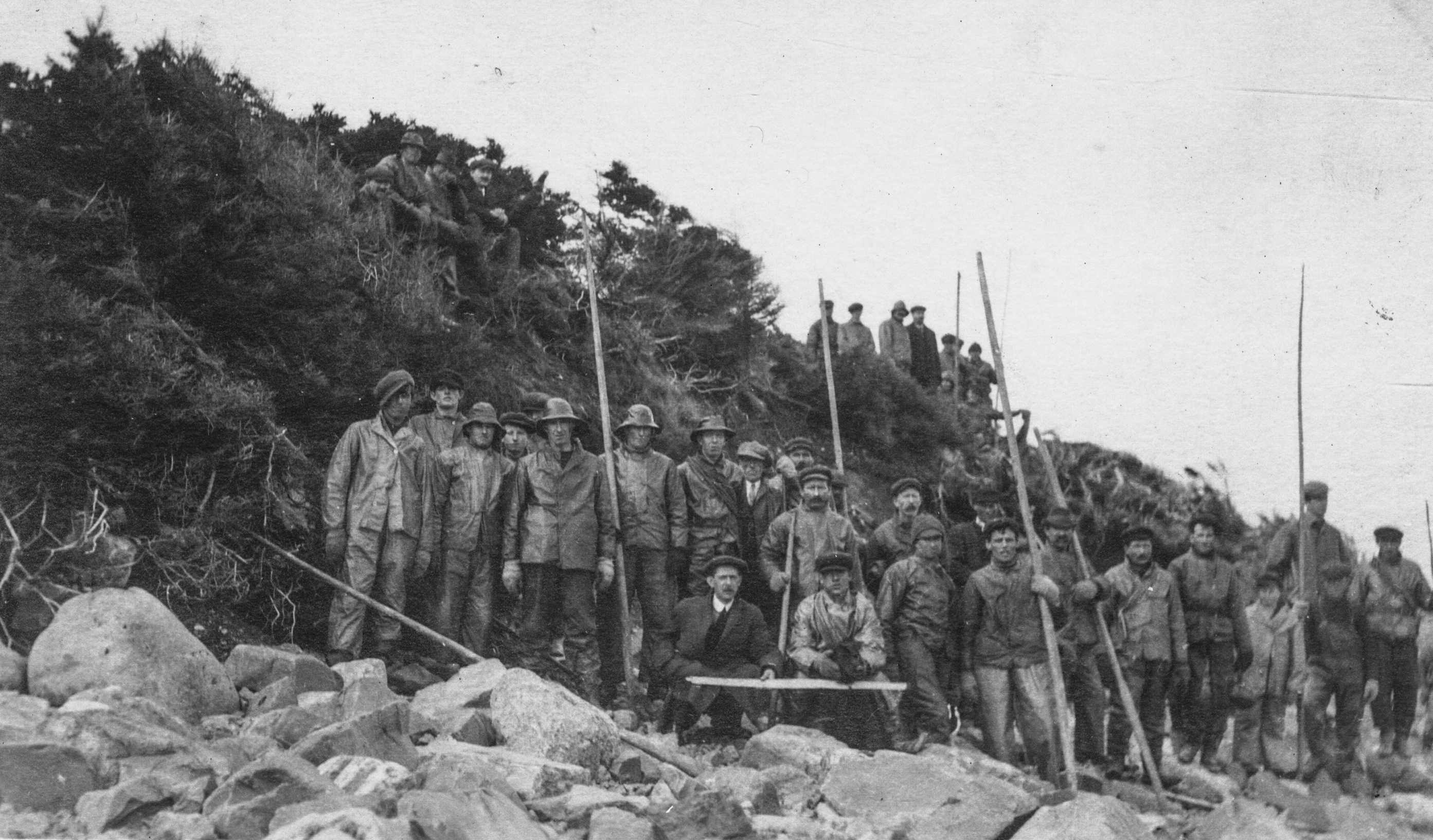 Tom Kane's memories as told to Lynn McShane. Read by Eugene Kane.
There's a story I can tell you, but I won't say his name. He came up with us in the dory to the wreck. He says to us, 'If ye get any clothes, now, b'ys,' he said, 'I want 'em. But don't heave 'em away, give 'em to me.' They were right poor you know. So we said, 'all right we're giving you the clothes we found.'
So, all what clothes we got – and there were some good ones – we hove 'em into the dory and took them home for him.
Well, I went out to the seal fishery for three weeks then. I made $133, a lot of money. Anyhow, this Sunday morning I was back home on the way to Mass. Who did I come across only the fellow we gave the clothes to. He found some money in them – I think it was $45 he got. A lot of money for a man who had none. I said to him, 'how did you come on with the clothes?'
'B'y' he said, 'I'll tell you. I got $45 and do you know what I did with it?'
'What did you do with it?' I said.
'I gave it to the priest,' he said. "'Well,' I said to him, 'you're a God Damned fool! Sure, nobody knows who owns the money, what did you give it to the priest for?'
'Well, b'y, look a'here' he said. 'If I kept that money, I'd see those men every night I went to sleep.
So I said to him, 'You old fool. There's no fear of them coming back. They got too big a beating up there to come back this way again.'
Sad thing it was. That same man he starved to death later on.
He should have kept the money.