Go back
Woman's Dispensary, 18 Seaton Street – Baby Clinic.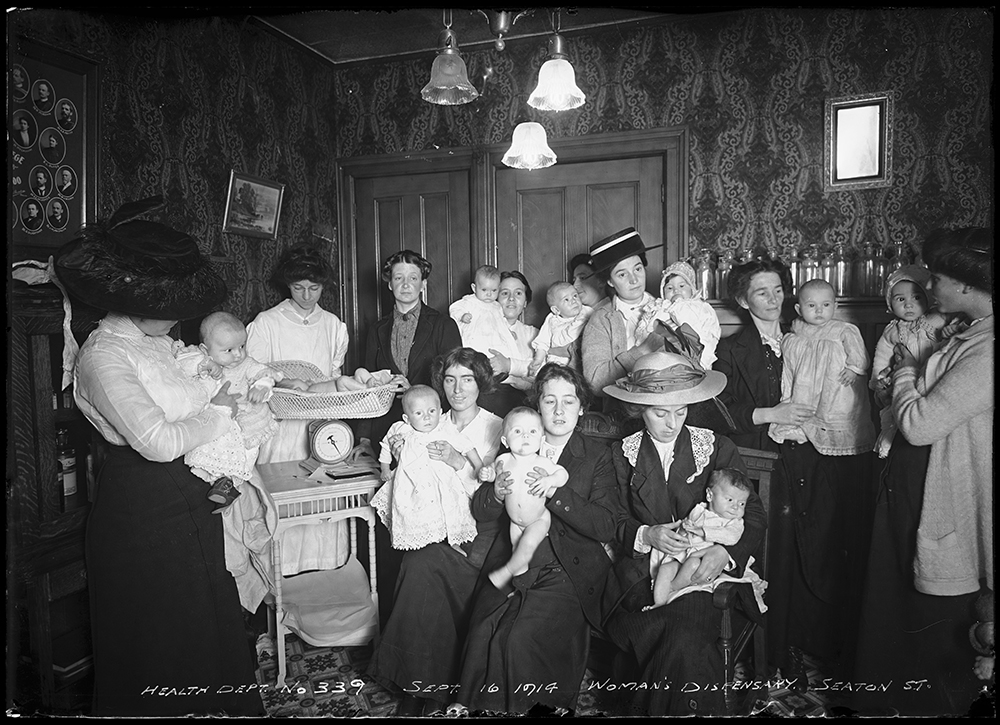 Date: September 16, 1914.
Credit: Courtesy of the City of Toronto Archives, Fonds 200, Series 372, Subseries 32, Item 339.
Women's College Hospital and Dispensary operated the popular Well Baby Clinic for new mothers and babies every Friday afternoon at 2:00. The clinic addressed the wellness of both the baby and the mother.