Go back
Ticket for "Musical Cameos" held at Massey Music Hall on October 18, 1933.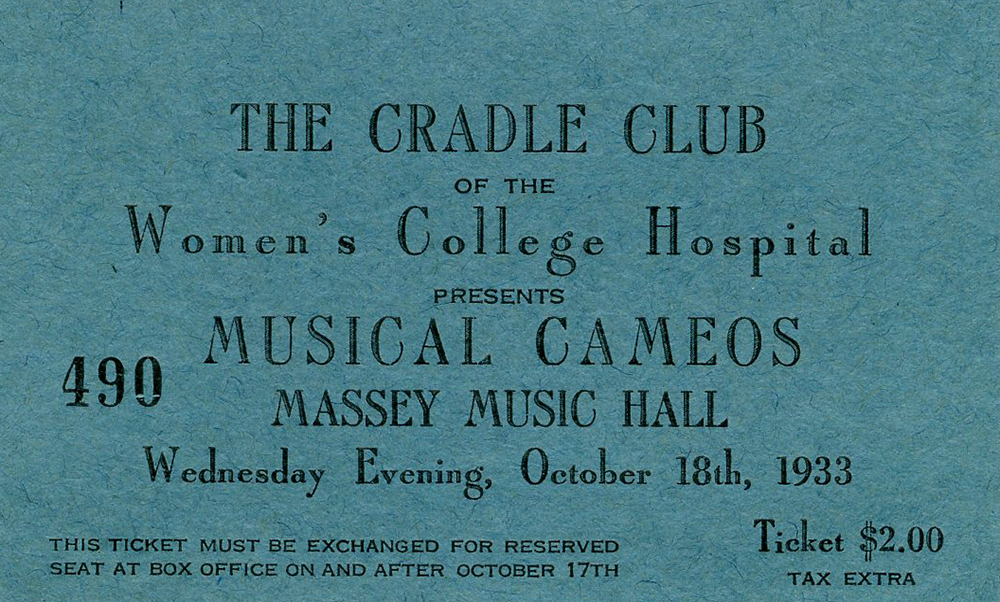 Date: October 1933.
Credit: The Miss Margaret Robins Archives of Women's College Hospital, Scrapbook collection, D4-3.
This ticket is for the Cradle Club's "Musical Cameos [at] Massey Music Hall [on] Wednesday Evening, October 18th, 1933".
Before the Cradle Club musical fundraising event was officially announced, the society pages gossiped that "a group of young fashionables – all capable of smart jazz and tap dancing [were taken] to doing the minuet, and in public too".