Go back
Ticket for the Cradle Club's bridge and tea at the Royal York Hotel held on April 29, 1933.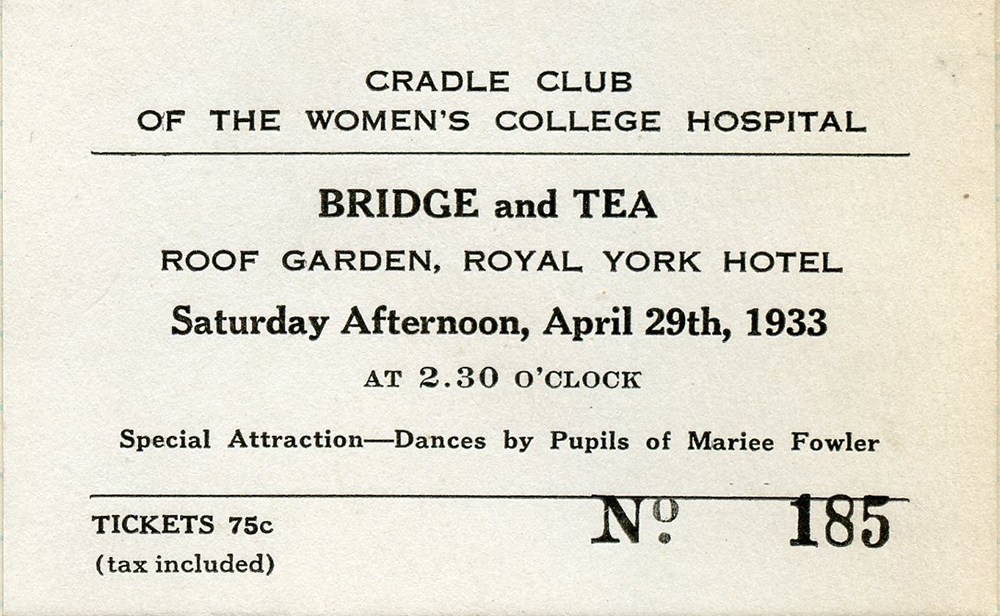 Date: April 1933.
Credit: The Miss Margaret Robins Archives of Women's College Hospital, Scrapbook collection, D4-3.
This ticket is for the Cradle Club's "Bridge and Tea" held at the famous "Roof Garden, Royal York Hotel" on "Saturday Afternoon, April 29th, 1933 at 2.30 o'clock". It also notes that a "special attraction" at the event will be "dances by pupils of Marlee Fowler".
Fifty bridge tables were played at the bridge. The event also featured "lucky number prizes" that were drawn from small white cradles.