Go back
Mrs. Gordon Neill and Mrs. Douglas McKnight pose with dolls outfitted for children of the hospital's outpatient clinic.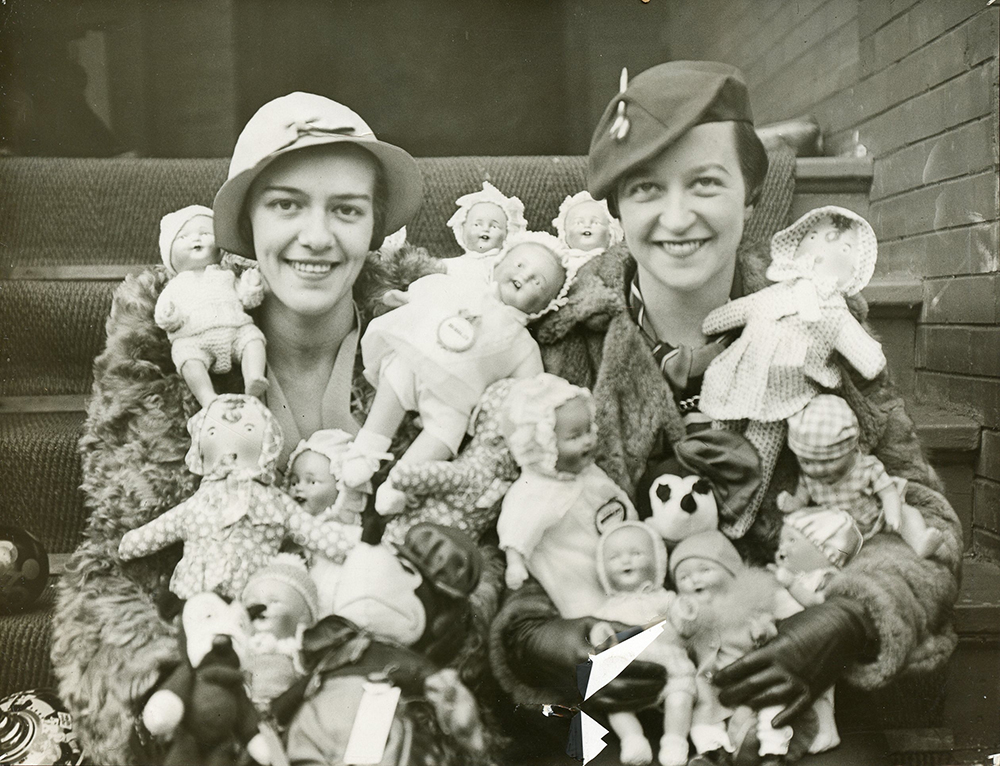 Date: December 1933.
Credit: The Miss Margaret Robins Archives of Women's College Hospital, Scrapbook collection, D4-3.
Cradle Club members and other hospital volunteer groups hosted 150 children at the Christmas party for the hospital's outpatient clinic in December 1933. The dolls were presented to all the young girls attending the party.