Go back
Invitation to a tea and presentation organized by the Cradle Club held on December 10, 1932.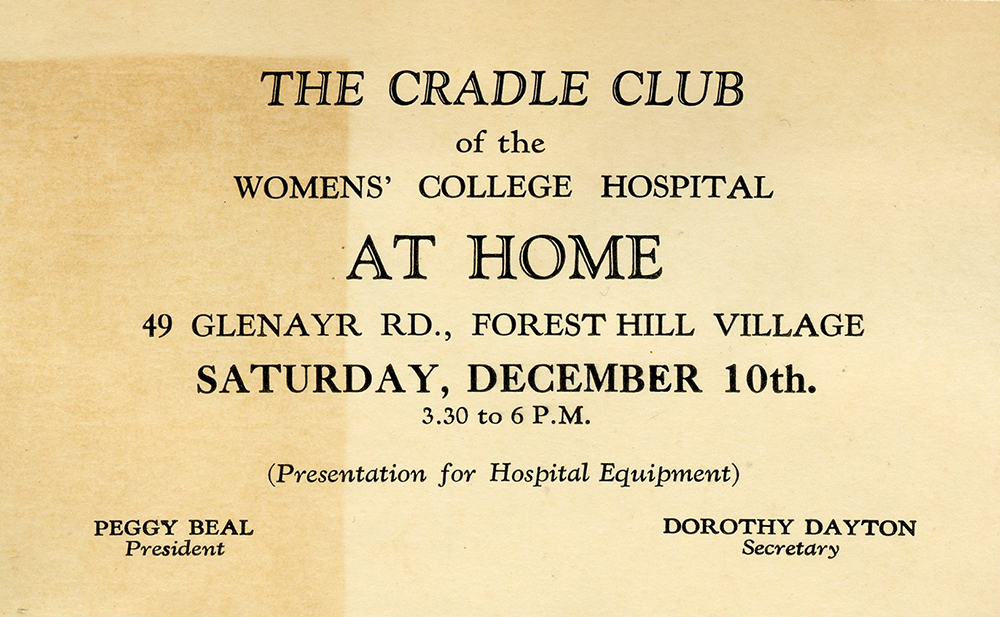 Date: December 1932.
Credit: The Miss Margaret Robins Archives of Women's College Hospital, Scrapbook collection, D4-3.
This invitation was sent on behalf of the Peggy Beal, president and Dorothy Dayton, secretary of the Cradle Club. It reads that the gathering will be "At Home" on "Saturday, December 10th [from] 3:30 to 6 P.M."
Over 100 people attended a tea and presentation ceremony at the home of Mrs. Norman Beal. A cheque for $800.00 was presented to the superintendent of Women's College Hospital for "hospital equipment". It was the Cradle Club's first donation to hospital.