Go back
Invitation to the Cradle Club's Bridge, Tea and Fashion Show held on April 2, 1955.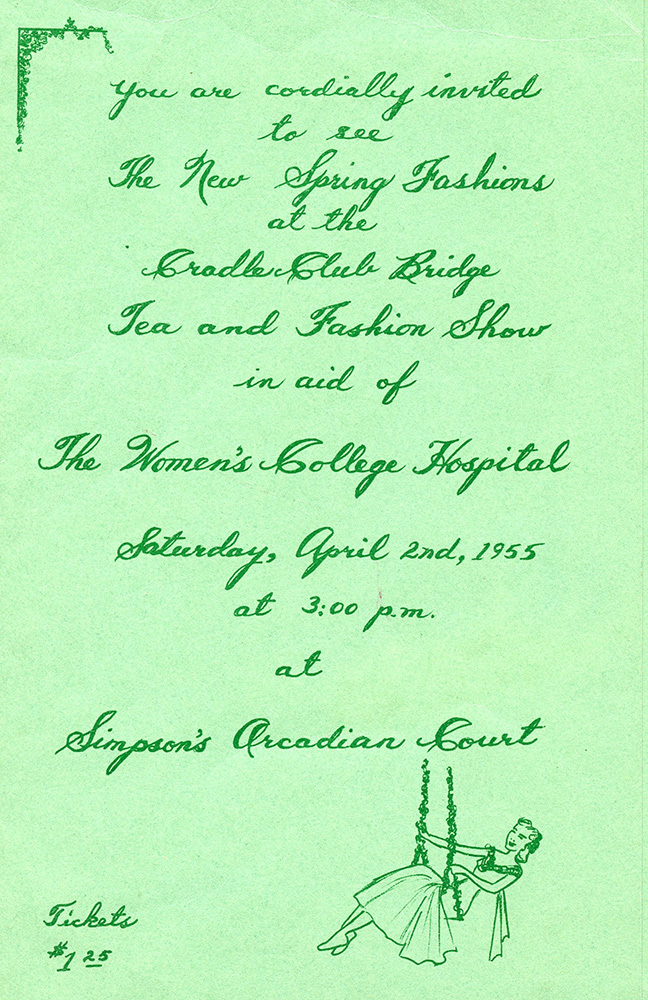 Date: 1955.
Credit: The Miss Margaret Robins Archives of Women's College Hospital, Scrapbook collection, D4-8.
During the 1950s, fashion shows were a popular fundraising event organized by the Cradle Club.
This invitation reads, "You are cordially invited to see The New Spring Fashions at the Cradle Club Bridge, Tea and Fashion Show in aid of The Women's college Hospital". The event was held in the Arcadian Court located in Simpson's department store.