Go back
A volunteer talks about changes in volunteer fundraising events at Women's College Hospital.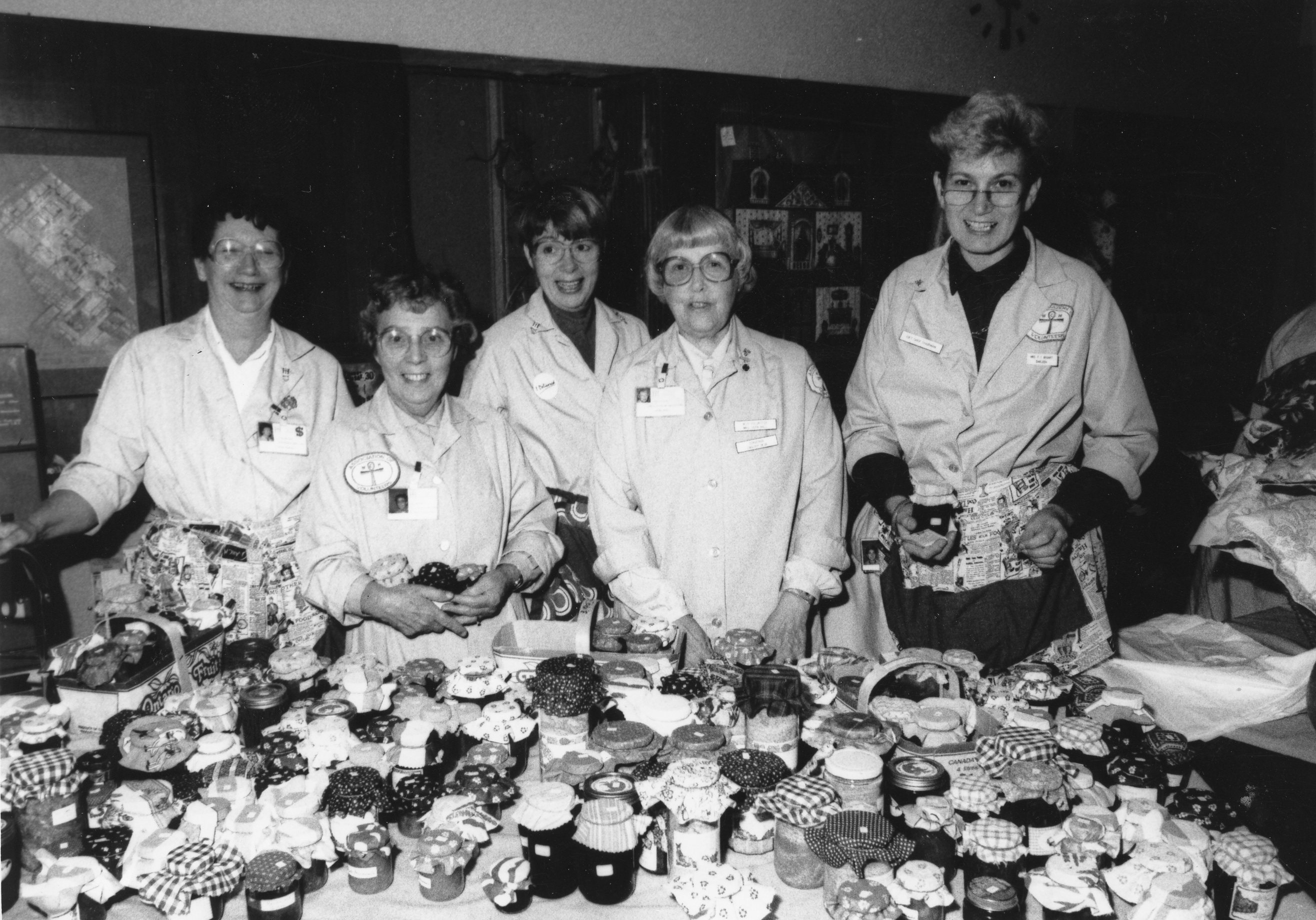 Audio Credit: The Miss Margaret Robins Archives of Women's College Hospital.
This volunteer has spent over fifty years volunteering at Women's College Hospital and at the Canadian National Institute for the Blind. At the hospital, she helped organize fundraising events, managed the gift cart on patient floors and even made corsages for January Nite. As president of the volunteer association, she worked tirelessly to raise funds for the establishment of Ontario's first Sexual Assault Care Centre located at Women's College Hospital. In 2017, she was awarded the Order of Canada in recognition of her lifelong dedication to volunteerism.

Interviewer: I, I was curious. You'd mentioned that you had, the volunteers had tried to revive January Night. Which I've, I've seen in your records. Do you have any insight on why those type of events, the dance, the big scale dances, the bridges and tea, why, why did they not continue, like why is, why did that become not as profitable fundraising type of event?
Volunteer: Well, I haven't thought about that. Things change. And what, you know, a tea used to be a big deal. We used to have teas here. When we distributed the food baskets at Christmas time, to people who came to our clinics, of course, which were free, that was pre-, you know, Medicare. And, uh, we had the silver service and the whole bit and had a tea for these people. It was, it was acceptable. I think it's just things have a life. And then other things start to come into it. And with the, with the January Night, we started to do, um, openings of things. Uh, like Ontario Place and um, other, other places that we, some hotels, and things like that that we did opening things that were raising. So that each had to be, uh, something an entity unto themselves. You had to go onto something different. People wanted different things as opposed to the same old. There are probably other people started doing that kind of fundraising as well, which, because I think we were maybe the only game in town for a long time that did that, it was an established thing for Women's. [?] And then everybody started doing it. So, then it loses it's appeal. You have to have a, you have to have something else. Then, too, the Hospital was changing. We became a teaching hospital, had, um, other staff coming in. Uh. Still the pioneers but not, it was changing. We had men on staff. New hospital, bigger hospital. More things being taken over by the government as opposed to us having to do everything. So. Those kind of things. And I can't tell you exactly when, but, you know, it just happens.