Go back
Helena Rubinstein advertisement appearing in the 1946 January Nite programme.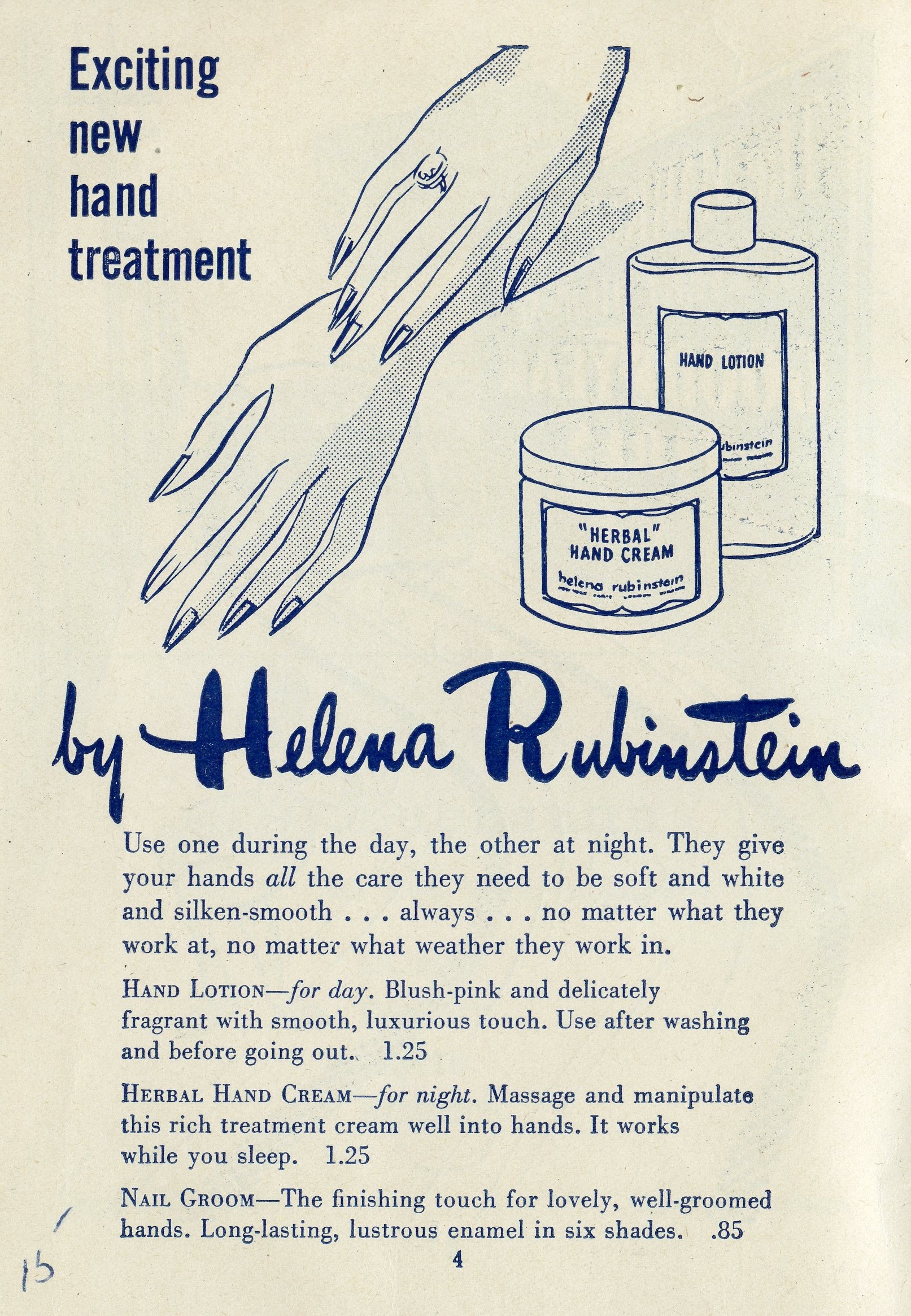 Date: January 1946.
Credit: The Miss Margaret Robins Archives of Women's College Hospital, WCH Association of Volunteers fonds, VOL-8-28-3.
Helena Rubinstein and her cosmetic company supported many women's volunteer groups at Women's College Hospital over the decades. Helena Rubinstein cosmetics were sold around the world. In the 1920s, the brand rose to fame because it was used by many Hollywood actresses.
This Helena Rubinstein advertisement is promoting the company's "exciting new hand treatment". According to the ad, "Use one during the day, the other at night. They give your hands all the care they need to be soft and white and silken-smooth … always … no matter what they work at, no matter what weather they work in."