Go back
Hand signed portrait of Isabelle Yalkovsky dedicated to the Cradle Club.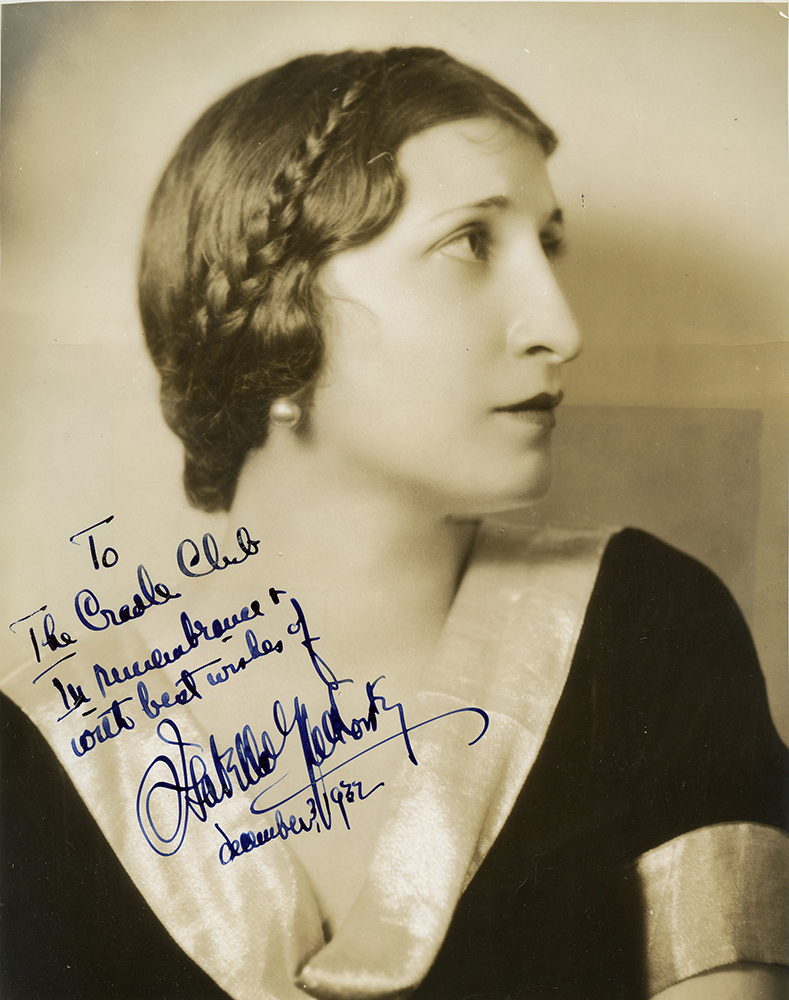 Date: 1932.
Credit: The Miss Margaret Robins Archives of Women's College Hospital, Scrapbook collection, D4-3.
Isabelle Yalkovsky, a famous concert pianist, performed at a fundraising concert for the Cradle Club on November 30, 1932 at Massey Music Hall.
The inscription on her photograph reads, "To The Cradle Club, In remembrance and with best wishes of Isabelle Yalkovsky, December 3, 1932".