Go back
The Cradle Club members present prizes for the Hope Chest at a media event.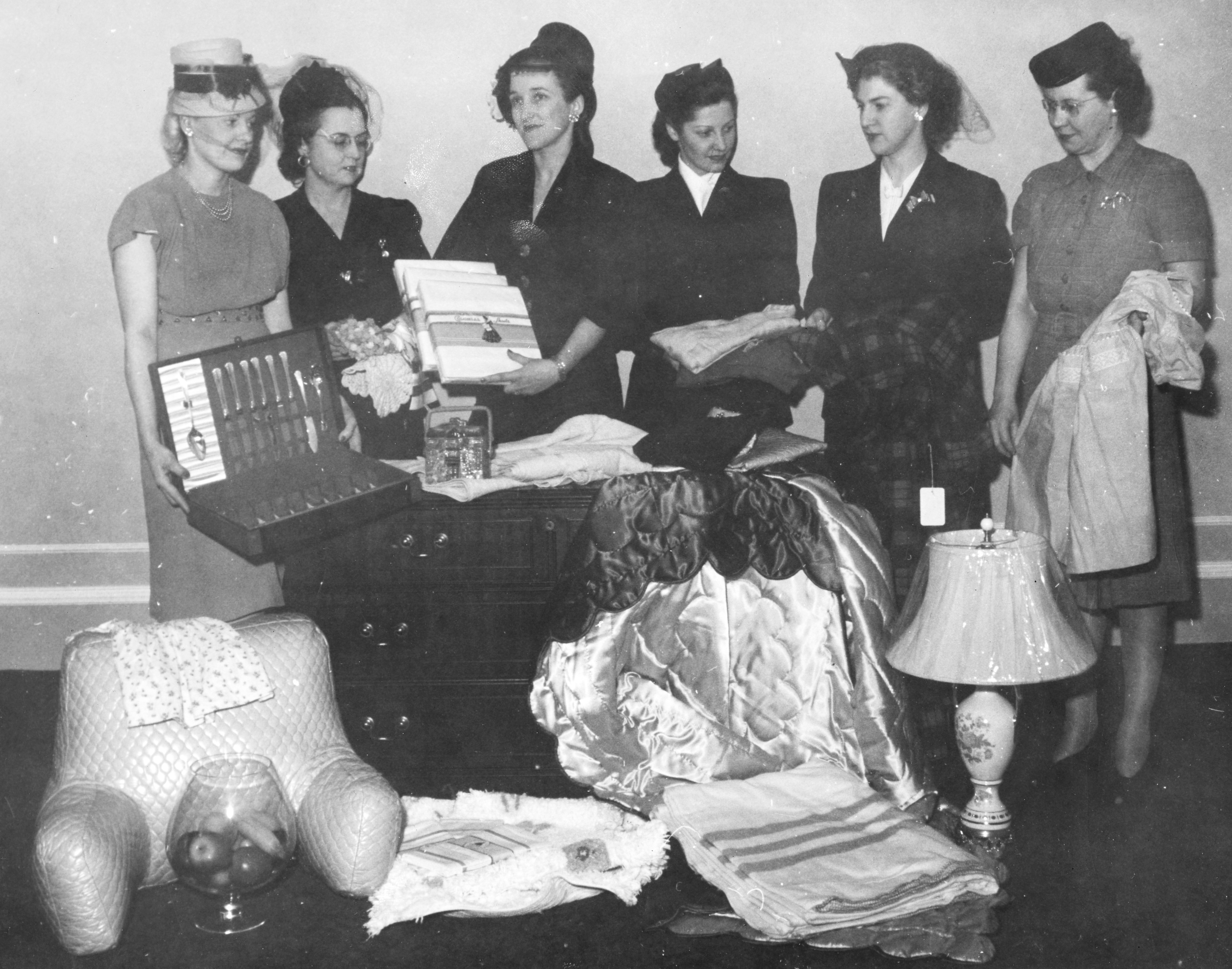 Date: 1950.
Credit: The Miss Margaret Robins Archives of Women's College Hospital, Photograph collection, L-01154. Photograph by Nott and Merrill.
The Cradle Club members proudly display all the household items that they collected for the Hope Chest raffle.