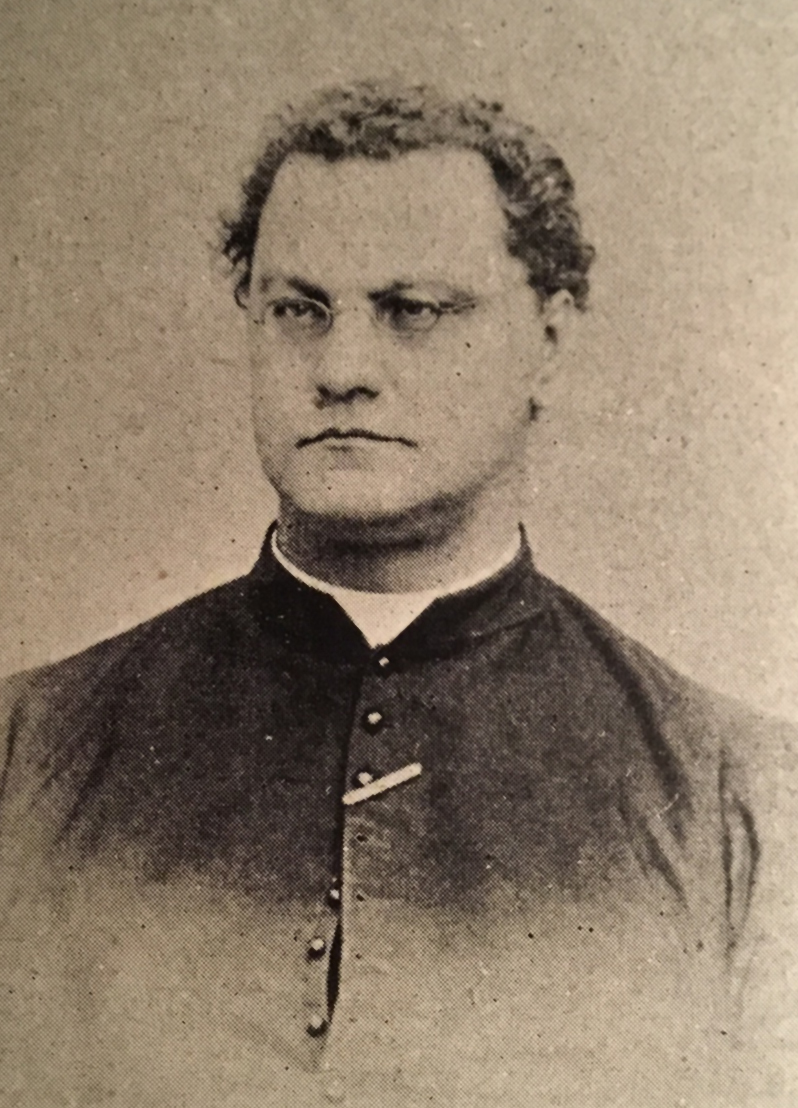 Photographer: Unknown
Date: 1900
Source: Image taken from the book "Le Diocèse de Montréal à la fin du dix-neuvième siècle"; Eusèbe Senécal & Cie, printers-publishers.
Curé Labelle had several curates at his disposal to assist in the exercise of his parish duties and to replace him when he was away on expeditions. It was Pierre Pelletier (sometimes written Peltier), however, who became his trusted confidant. Abbé Pelletier arrived in the Parish of Saint-Jérôme in 1878, and would be Curé Labelle's devoted assistant until the latter's death in 1891. In 1888, Pelletier became the desservant (incumbent) of Saint-Jérôme, empowered to officially replace the curé. The parishioners were very fond of Curate Pelletier, seeing him as Labelle's true substitute. After Antoine Labelle's death, the people of Saint-Jérôme were deeply disappointed to learn that Pelletier was not designated as his replacement. The curate remained in office, however, until the appointment of Labelle's successor, Curé Louis-Joseph Lafortune.