Go back
Page from the Diary of Isidore Martin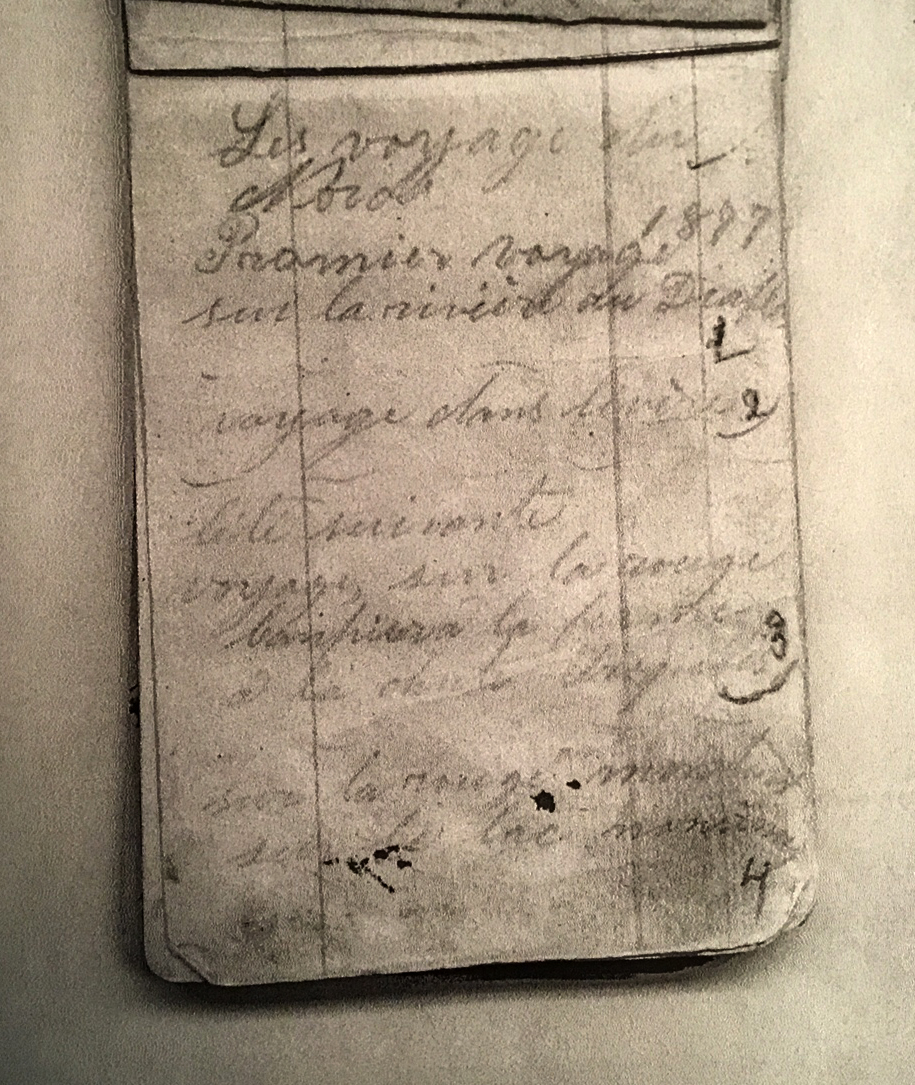 Author: Isidore Martin
Photographer: André Bérard
Date: 1877
Source: La Société d'histoire et de généalogie des Hautes-Laurentides, Isidore Martin Fonds, P05.
At first a simple guide, Isidore Martin soon became Antoine Labelle's right-hand man. The priest entrusted Martin with the organization of his expeditions in the North, as well as management of his household affairs. Martin greatly admired the curé, very often placing his needs above his own. Together, they toured the Northern Townships two or three times every summer. With help from his loyal assistant and despite his imposing stature, Labelle pushed farther and farther into the backcountry, on foot or by canoe. In 1878, the curé wrote to Monseigneur Joseph-Thomas Duhamel, the Bishop of Ottawa, to report on the results of his expeditions: "I have roads built, I fix the sites of future churches, and the townships are peopled as if by magic! The surveyors can barely keep with the rapid march of our settlers." Isidore Martin followed Antoine Labelle on his exploratory travels until the latter's death in 1891. He also looked after the curé's mother whenever he was away on business.