Go back
Advertisements for National Breweries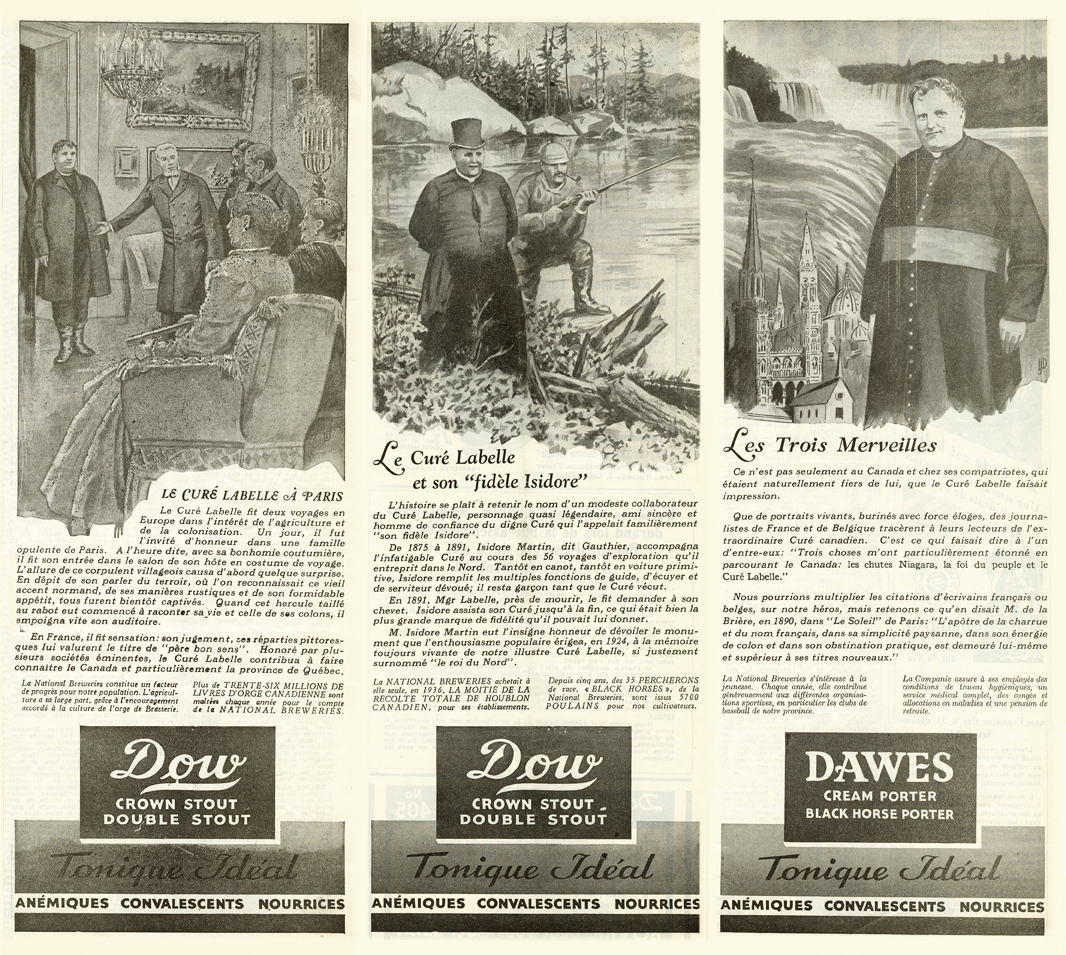 Author: National Breweries
Date: Between 1935 and 1940
Provenance: Private collection of Dominique Beauregard.
More than 40 years after his death, the King of the North was very much alive in people's memories, and National Breweries capitalized on his reputation for this 1930s advertising campaign. The texts highlighted the beermaker's investments and support of farming and young people to draw parallels with the life of a national hero, Curé Labelle.