Go back
Locomotive "Lotbinière", Twin of the "Révérend A. Labelle"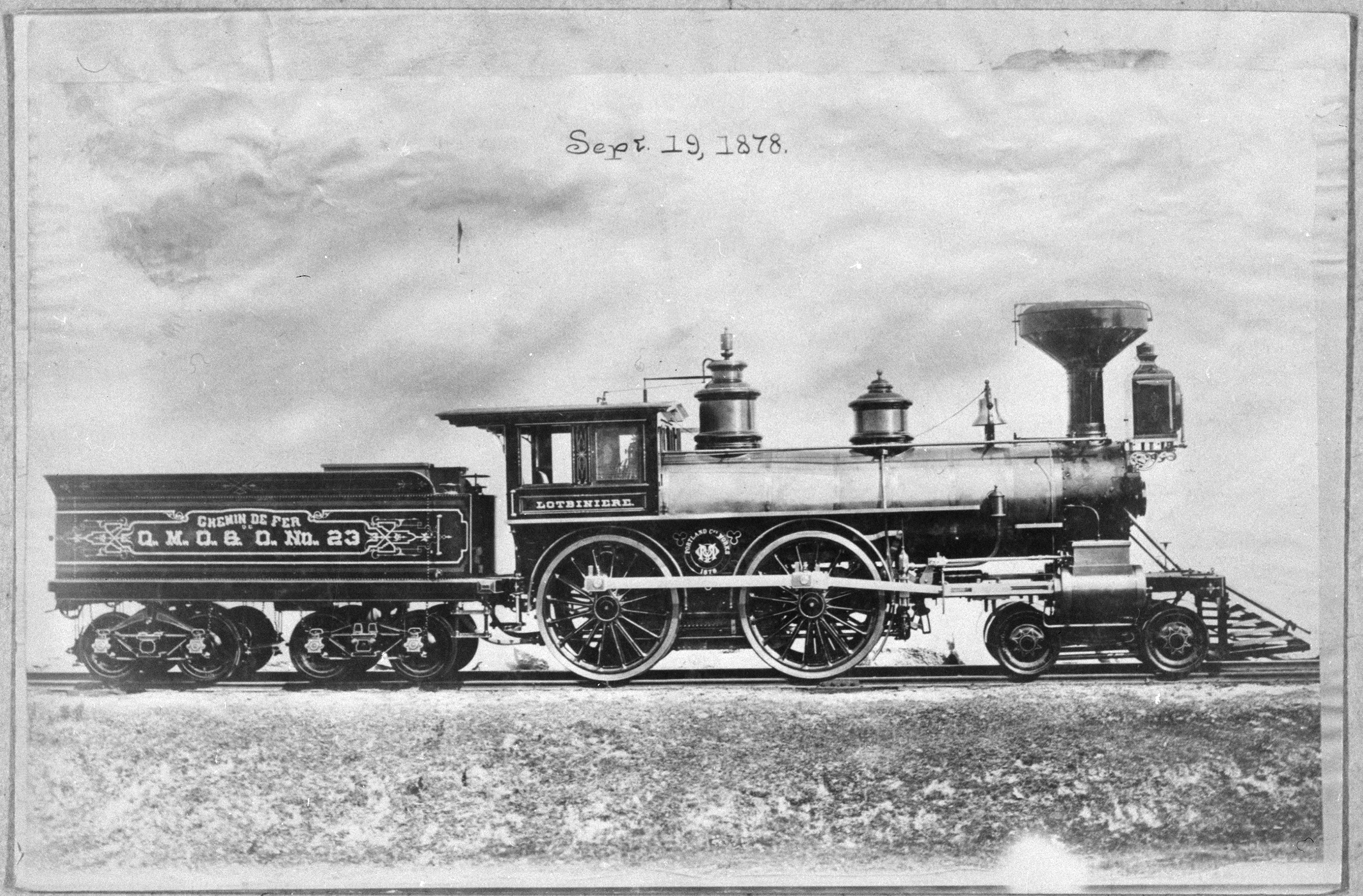 Photographer: Timms & Howard
Date: september 19th, 1878
Source: Library and Archives Canada, Timms and Howard fonds, reproduction number C-012600.
In acknowledgement of Curé Labelle's unshakeable commitment to completing the link from Montreal to Saint-Jérôme, the railway company managers named one of the two locomotives in service on the line the Révérend A. Labelle. The other, No. 23 Lotbinière, seen in this photo, was its twin. It's easy to imagine the pride that Labelle must have felt in seeing a locomotive named after him.