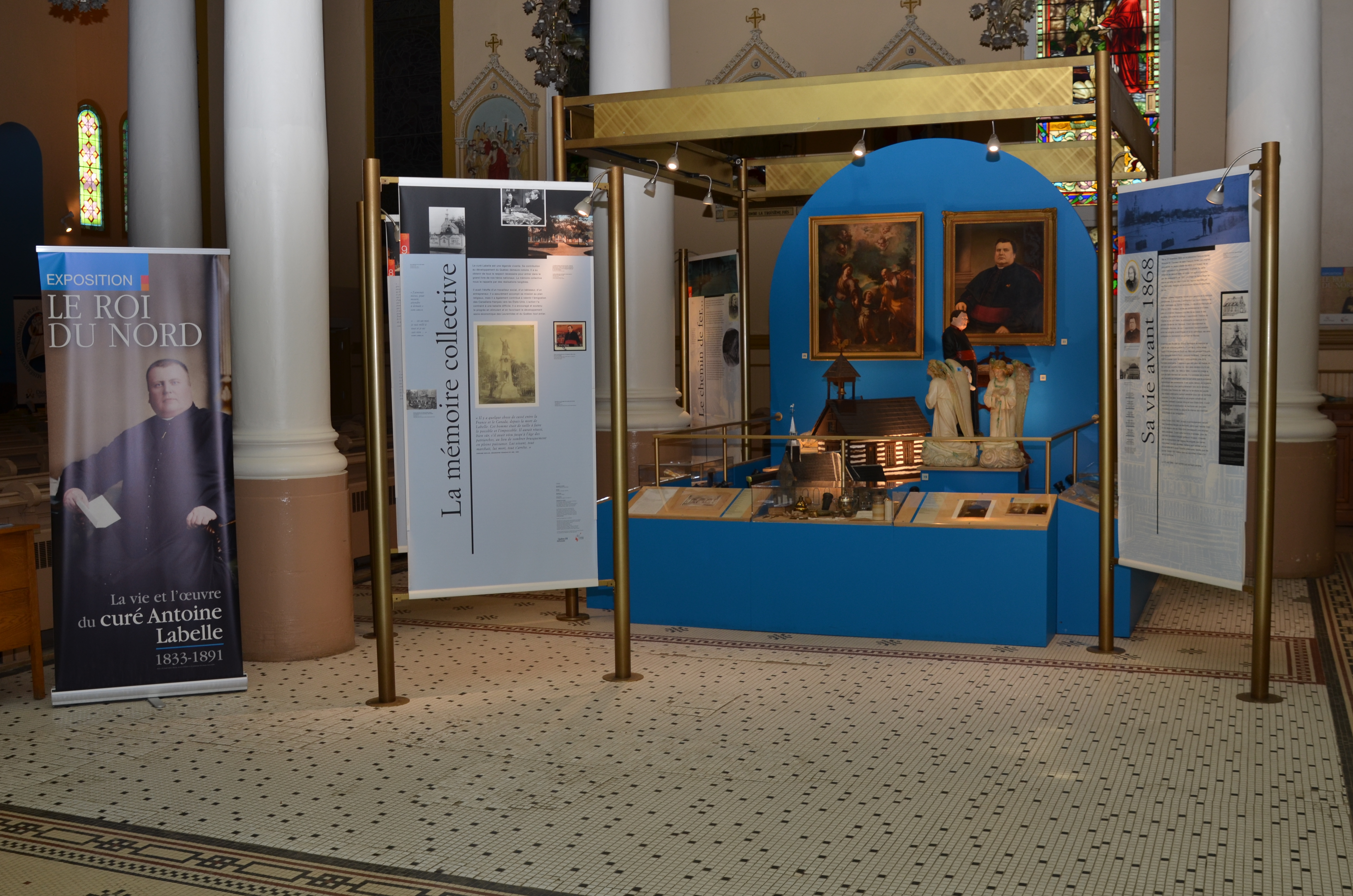 Photographer:  Mario Fallu
Date: July 15th, 2016
Source: Société d'histoire de la Rivière-du-Nord
Since 2001, a permanent exhibition honouring Antoine Labelle has been on view at Saint-Jérôme Cathedral. It recounts the key episodes in the life and work of Saint-Jérôme's most famous clergyman. Several of his belongings are also part of the exhibit, including the suitcase he used on his European trips, and the ecclesiastical jewelry he wore (ring and pectoral cross). An unfortunate event in the winter of 2016 almost resulted in these precious items disappearing forever: the cross and ring were stolen! Luckily, thanks in part to social media, the news quickly travelled all over Quebec, and the jewels were recovered, much to the delight of visitors.