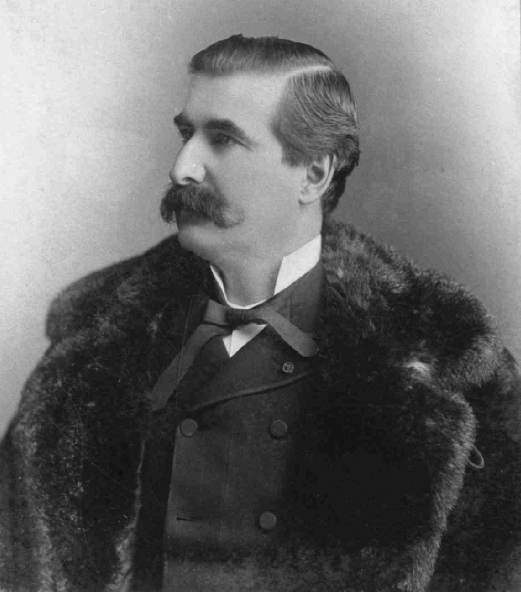 Photographer: J. E. Livernois
Date: Around 1880
Source: Bibliothèque et Archives nationales du Québec, J. E. Livernois Ltée fonds
Reference no.: P560,S2,D1,P1717
Honoré Mercier was born on October 15, 1840, in Saint-Athanase, the son of Jean-Baptiste Mercier, a farmer, and Marie-Christine Timineur. After graduating from the Jesuit Collège Sainte-Marie in Montreal, he studied law. He worked as a journalist from 1862 to 1864 and later, after being called to the bar in 1865, as a lawyer. Mercier was elected to the Canadian House of Commons as a Liberal in 1872, and later to Quebec's Legislative Assembly in 1879 and 1881, rising through the ranks to become leader of the opposition Liberals from 1883 to 1887. When the party won election, he served as Premier from 1887 to 1891. Under his governance, Antoine Labelle was named Deputy Minister of Agriculture and Colonization.
A few days before his death, Labelle wrote a letter of resignation to the Premier: "I believe the object of my mission has come to an end and, consequently, I am handing in my resignation." The next morning, on December 27, 1890, Mercier refused to accept. Eight days later, the sudden demise of the curé settled the matter once and for all.