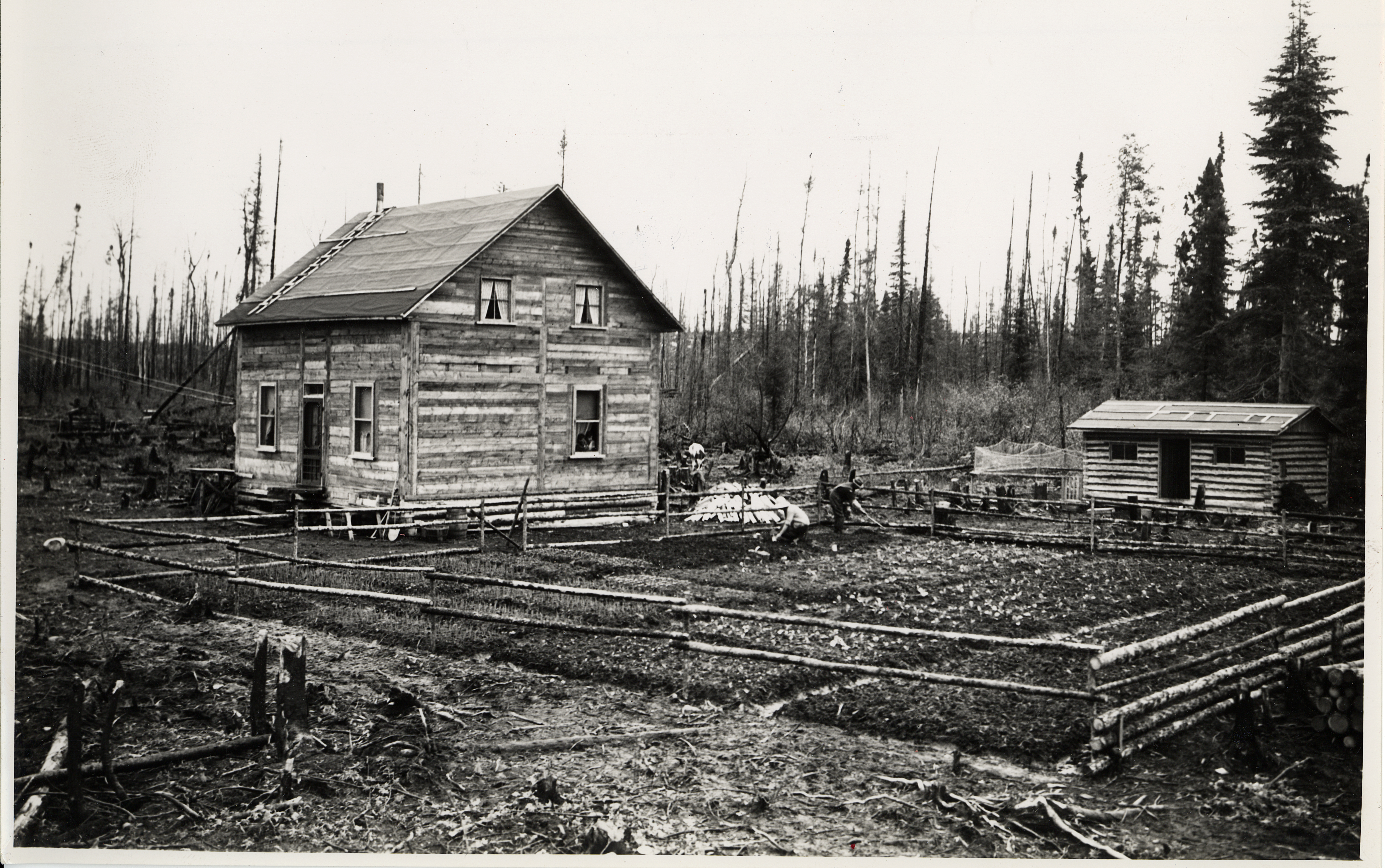 Photographer: Chemin de fer national du Canada
Date: [Around 19-?]
Source: Société d'histoire de la Rivière-du-Nord, Claude-Henri Grignon Fonds
Classification mark: P066,S05,SS02,D007,P01
About 5,000 people settled on land to the north of Saint-Jérôme thanks to Curé Labelle's efforts. Besides starting a lottery to raise funds for his "reconquest" initiative, Labelle, as Deputy Minister of Agriculture and Colonization, ensured passage of the "100 acres bill," under which every family with at least 12 living children was entitled to a plot of Crown Land at no charge.