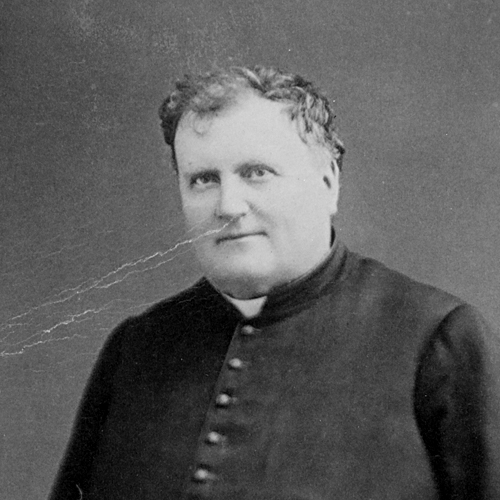 Photographer : Jos Bélanger
Date : 1890
Source : Société d'histoire de la Rivière-du-Nord, Prevost family funds
Classification mark : P020,S05,SS04,P08
Appointed curé of Saint-Jérôme on May 15, 1868, Antoine Labelle arrives in the small village of Saint-Jérôme with spring. He is the eighth parish curé. His predecessor, Antoine-Fleury Groulx, died in office. It is said that when he passes the door of his new presbytery, the priest Labelle falls on his knees to thank God. This new cure is a relief for the young priest of 34 years. As soon as he arrived, Antoine Labelle charmed his parishioners. At the moment when he celebrates his first office, the Jeromeans are quickly enthusiastic about his ardor and eloquence.