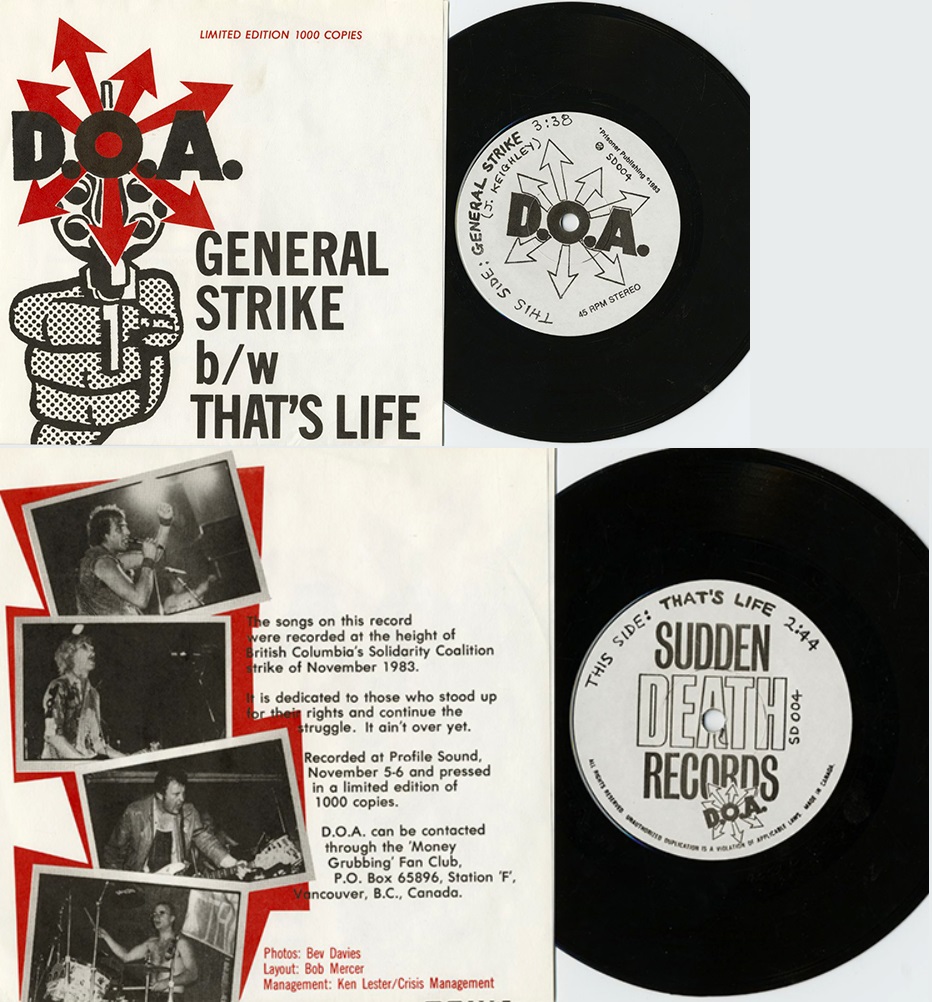 General Strike – D.O.A. (War and Peace 25th Anniversary Anthology; Originally appeared on General Strike 7″ benefit single, 1983). Used with permission by Joe Keithley.
Lyrics: General Strike – D.O.A.
This song is by D.O.A. and appears on the album Hardcore '81 (1981) and on the album Let's Wreck The Party (1985).
It was re-released as a single during the Solidarity movement of 1983.
Shut it down, we're tired, yeah
Tired of workin', yeah
Workin' for nothin' we all want
What we got comin'?
All we need is a break
Come on, take a break
Everything is not all right
And there's no end in sight
You can call it, watcha like
Come on, stand up for your rights
Stand up, stand and unite
It's time for a general strike
We been out breakin' our backs
Been out workin' gettin' no slack
All week long, payin' those bills
That's just the people that still got a job
What about the rest of us on the Soup Line?
Stand up, stand and unite
It's time for a general strike
Stand up, stand and unite it's time