Go back
BCGEU in the Peace River area – David McKinnon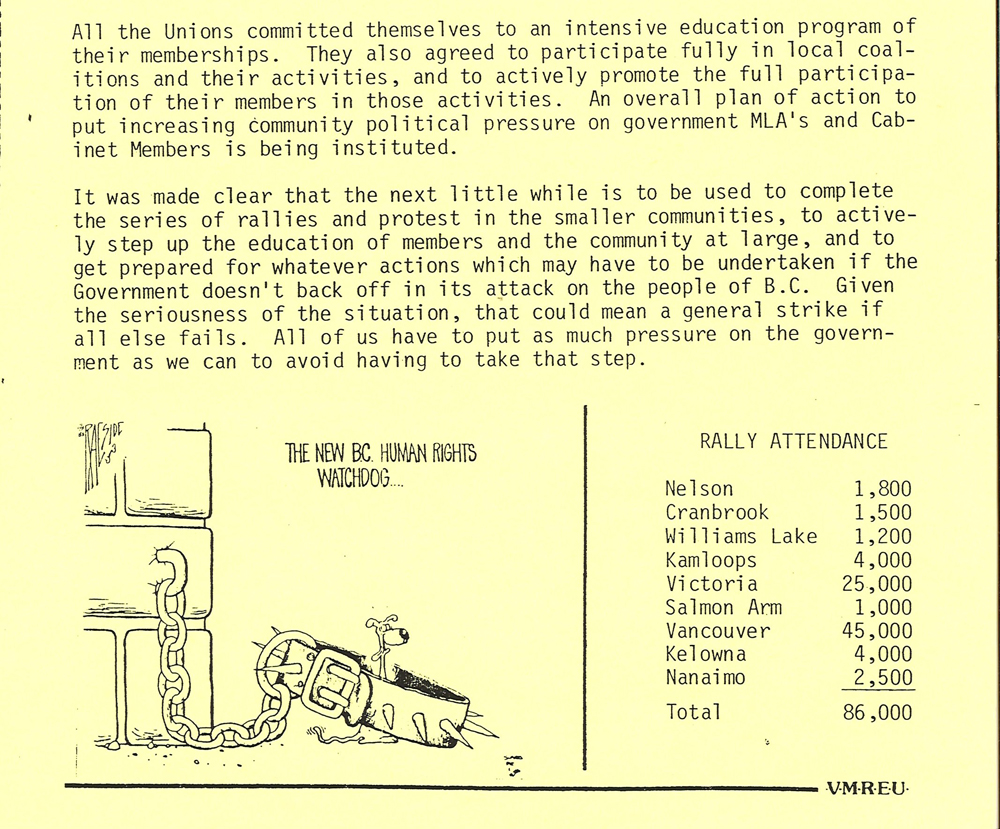 McKinnon, David: BCGEU, Terrace. (F-161-2-2-0-0-11) Peter Poole fonds, Simon Fraser University Archives. Interview conducted August 21, 1985.
David McKinnon [00:00:00] Our involvement was, our role and it was, in effect, it was one of the leadership roles because of the situation. Not because we were any better or worse than the others, but it was the situation we found ourselves in. Plus the fact that we were one of them, we were probably the only union in the Peace that had members throughout the whole region. We also had, had in place for our own purposes a pretty good information network. And we had a, had, had the wherewithal to be able to get a hold of our members for their actions and activities. And that's not to suggest that our members participated in any high level, it's just the very nature of the beast. As a provincial union, we were tailor made for a provincial operation.
 [00:00:51] And our role, but the, between the CUPE office here, our office and the, and the Carpenters' Union, we became the the facility providers, if you will. Provided the meeting halls so they could make the copies and we have the extra phones and a place for people to operate from. And so those, those three organizations had some existing facilities that were helpful.
 [00:01:22] Now, in terms of what we did, we basically did the same kinds of activities that were being done on the Lower Mainland. In terms of any time a cabinet minister, anytime an opportunity presented itself, we did a demo.
 [00:01:40] And we did, did them on much the same basis as they were done elsewhere. We tried to avoid getting into the type of job act or actions that would get us negative press. Like we intended to have a fairly high level of humour in the things that we did and tried to be acute on the actions we did.