Go back
Two coastal defence guns on Bell Island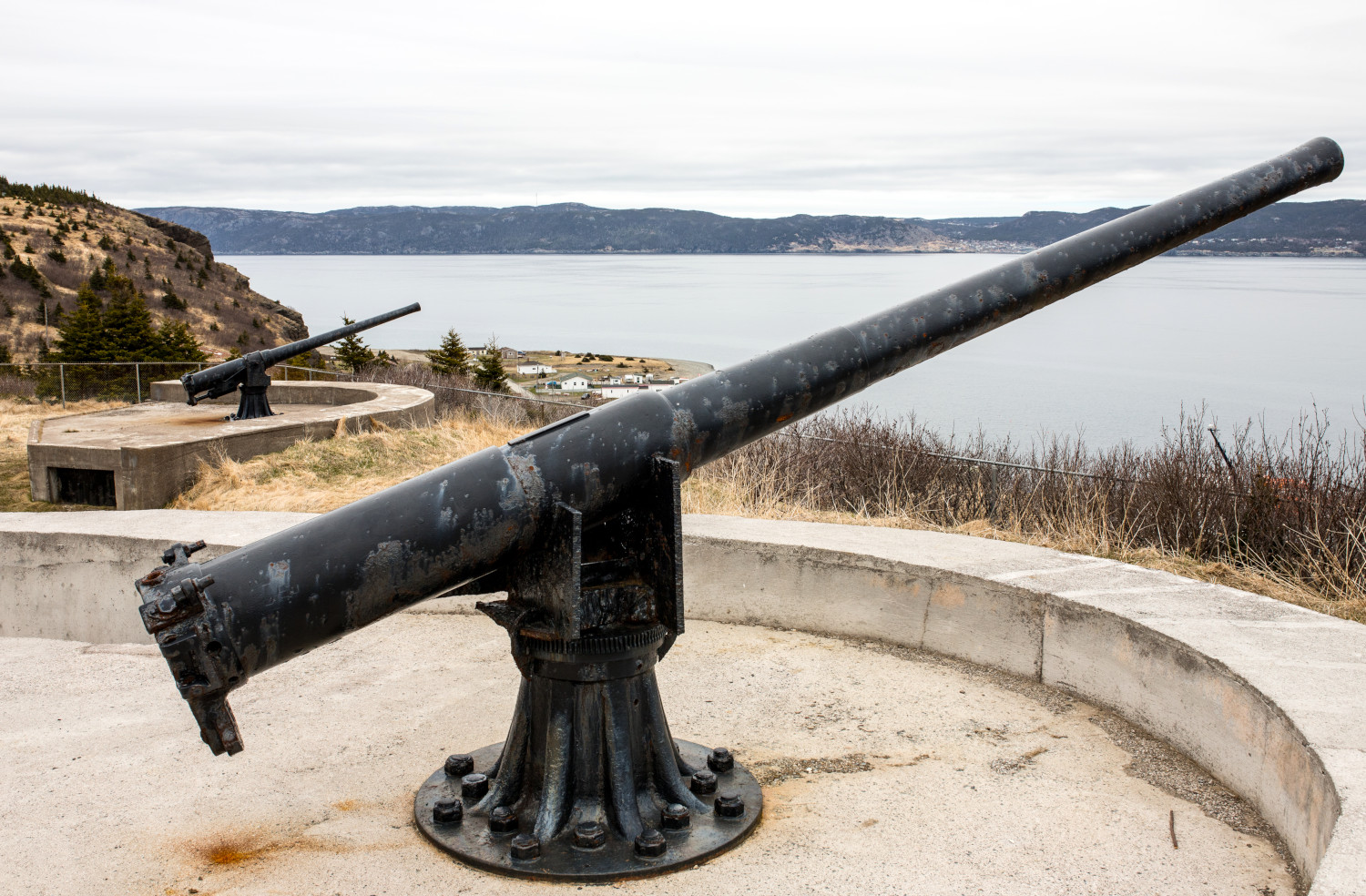 Photo:
© Daniel Rees 2019
Two 4.7-inch coastal defence guns on Bell Island, installed in 1940, overlooking Bell Island Tickle. These guns were manned by the Newfoundland Militia.
The location of these guns above the Beach was chosen to defend the two ore-loading piers on the south side of Bell Island. Only one of the guns could protect the anchorage where the four ships were sunk in 1942.
Only the two guns and their concrete emplacements remain today. The buildings which housed the gun crews and their equipment are now gone.